Dr. Tracey Ritzman's son Rohan had an unforgettable 10th birthday earlier this autumn. He went behind the scenes at the St. Louis Zoo, watched animal training and feeding, and even got some snuggles from a few of the animals—including Robbie, a 600-lb. sea lion who likes to toss frisbees around! Rohan got this opportunity because Dr. Ritzman participated in ExoticsCon 2019, an international educational conference for veterinarians who work with exotic pets and zoo animals.
Conferences like this are far more than family fun, however—they're invaluable tools for the attendees. This year, over 1,200 veterinarians and veterinary technicians from around the world attended ExoticsCon to sit in on lectures, take master classes, and share knowledge and best practices with one another. It is one of a few conferences Dr. Ritzman attends every year.
Staying educated
Attending ExoticsCon and other conferences helps board-certified specialists like Dr. Ritzman fulfill the rigid continuing education requirements that maintain her certifications and just as importantly, keeps her actively informed and up-to-date on the rapidly changing medical advances in her field. Not only is she board certified as an Exotic Companion Mammal specialist and Avian specialist by the American Board of Veterinary Practitioners (ABVP), she also serves as a newly-elected member of the specialty organization's Council of Regents.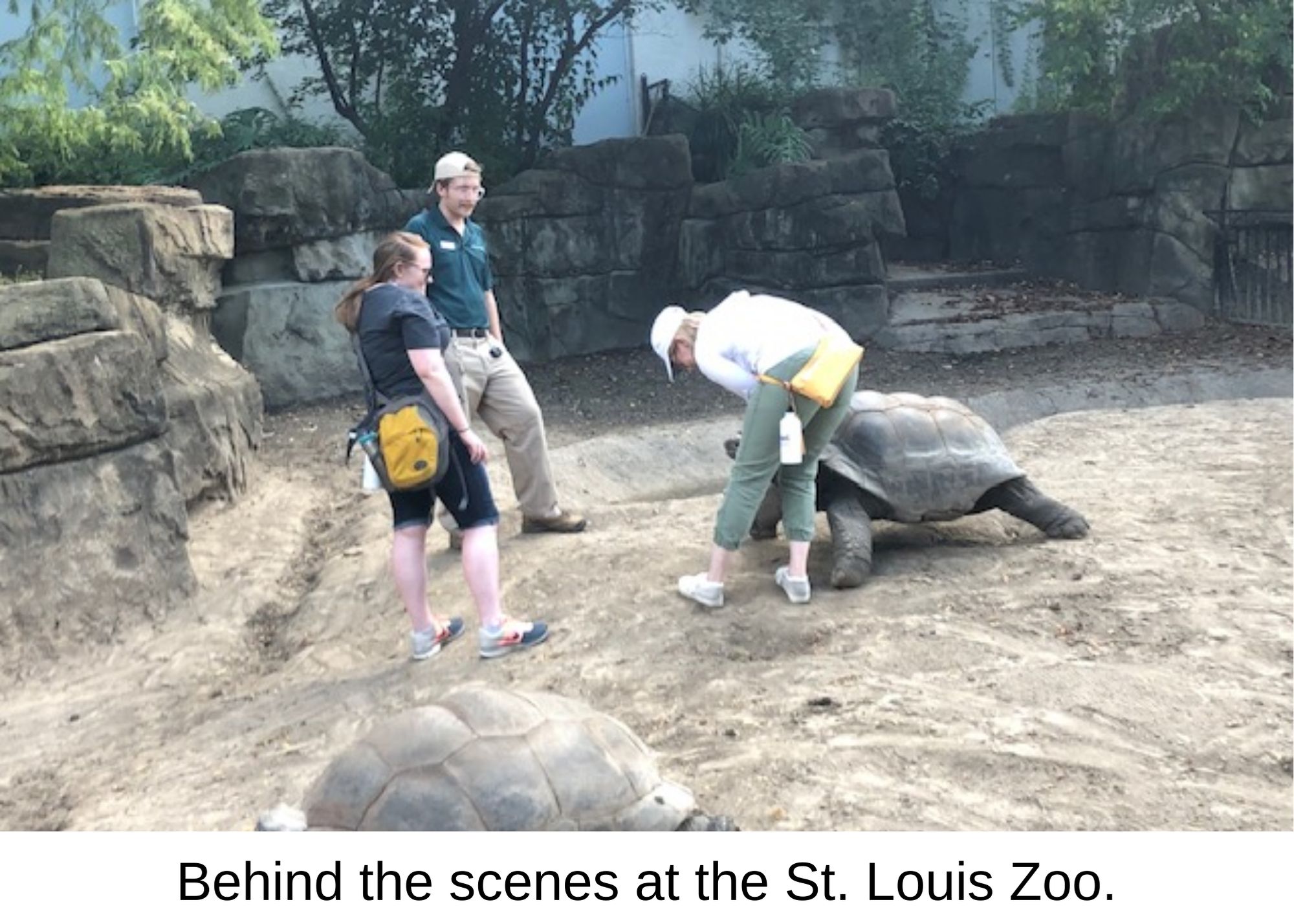 She finds ExoticsCon especially helpful to her since she is one of only 36 Exotic Companion Mammal ABVP specialists in the world—and the only one in Michigan. She relishes the chance to meet with people from around the world who share her very particular interests. "At Cascade, I'm the only one here for exotics," she said. "I know my cat colleagues aren't necessarily interested in hearing my stories of this chicken with this problem, or this rabbit. It's nice where you can go into a meeting with over a thousand people that have the same exact professional life that you do essentially. It builds professional relationships, it builds one's clinical skills and confidence to say, 'Yeah! There's a lot of other people out there that professionally have this interest, and are doing good work to help these patients.'"
Many pet owners aren't aware that, as of last year, Michigan veterinarians are required to complete a minimum of 15 continuing education hours per year. "Most veterinarians do more than that, but that's the minimum requirement," said Dr. Ritzman. "Then, if you have a certification in a veterinary specialty, you're doing more than that to meet the specialty requirements. So, for my board certification, every 10 years I must meet requirements to recertify." Dr. Ritzman is strongly in favor of regular recertification for board-certified specialists. "That recertification process is purposeful in that it's making sure those of us who are boarded specialists are keeping up with the current medical trends, changes and techniques. It's one thing if you pass your board exam 10 years ago, but of course medicine can change in a decade."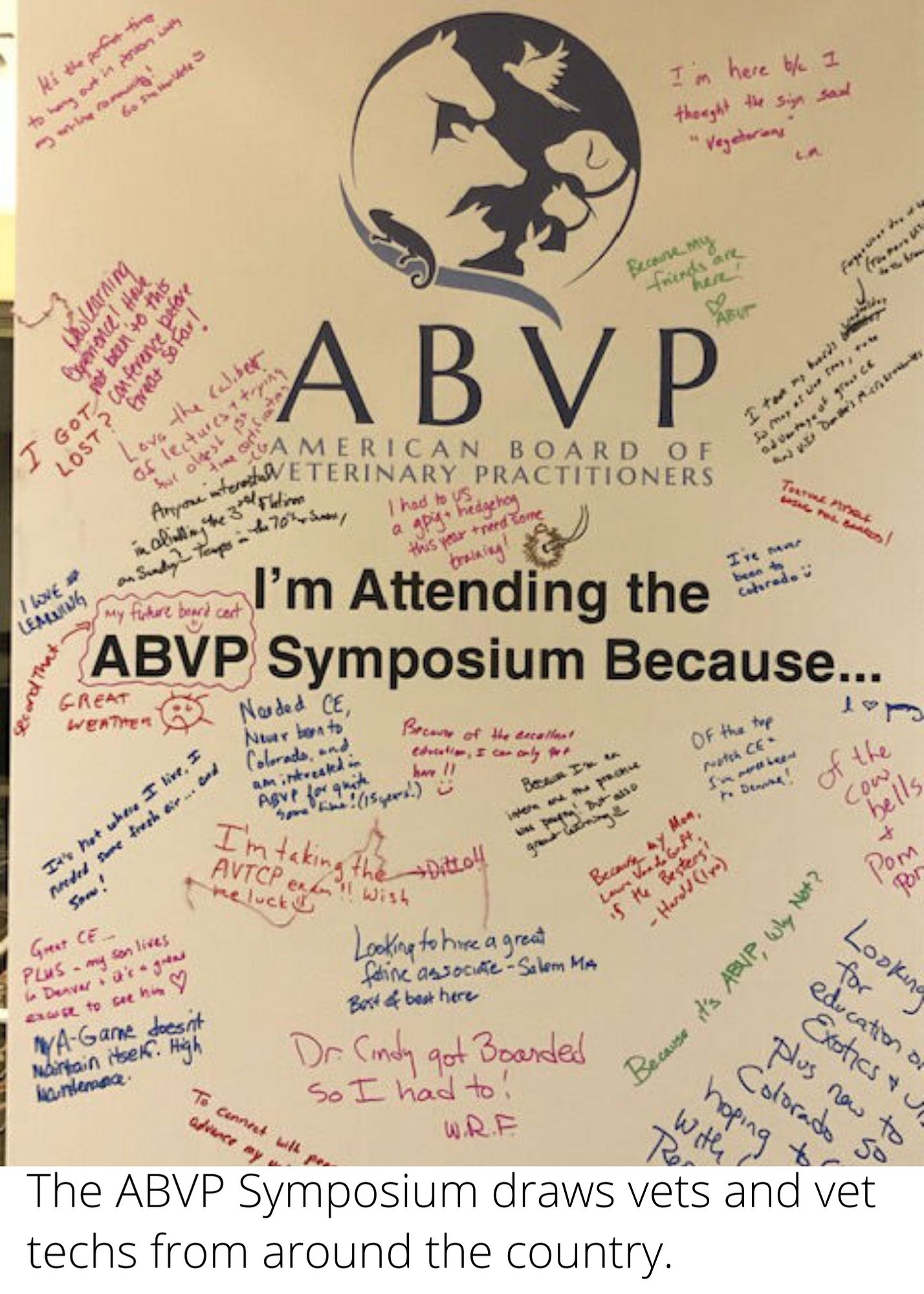 Rare commodity
Because her specialty is so rare, Dr. Ritzman is in high demand, and not just in the Grand Rapids area. She draws clients to CHFA from around the country, including a client who brings her ducks all the way from Vermont to Grand Rapids. Because there is a growing need for veterinarians interested in learning about exotic pets, Dr. Ritzman is not only a regular attendee of conferences such as ExoticsCon, she is also a speaker. This year she presented a master class that was standing room only, an hour-long presentation on reproductive problems and diseases in exotic mammals.
She also recently attended a symposium with the ABVP, where specialists and prospective specialists in all veterinary categories meet for sessions in their areas of interest. Many of the 550 veterinarians and veterinary technicians in attendance took their board exam for their applied specialties and will learn in December whether or not they passed.
In her new role as Exotic Companion Mammal Regent, Dr. Ritzman presented sessions and acted as an ambassador for her specialty. "It's important to grow our specialty for exotics," she said, "so we need to be able to have that alternate way for veterinarians to learn, and then apply for the specialty."
To learn more about the American Board of Veterinary Practitioners (ABVP) and why board certification is important to pet owners, visit their website. To schedule an appointment with one of our skilled vets, visit our Patient Portal!