Cascade Hospital for Animals offers acupuncture treatment for dogs. Dr. Victoria Hekman performs this therapy on dogs who are suffering from a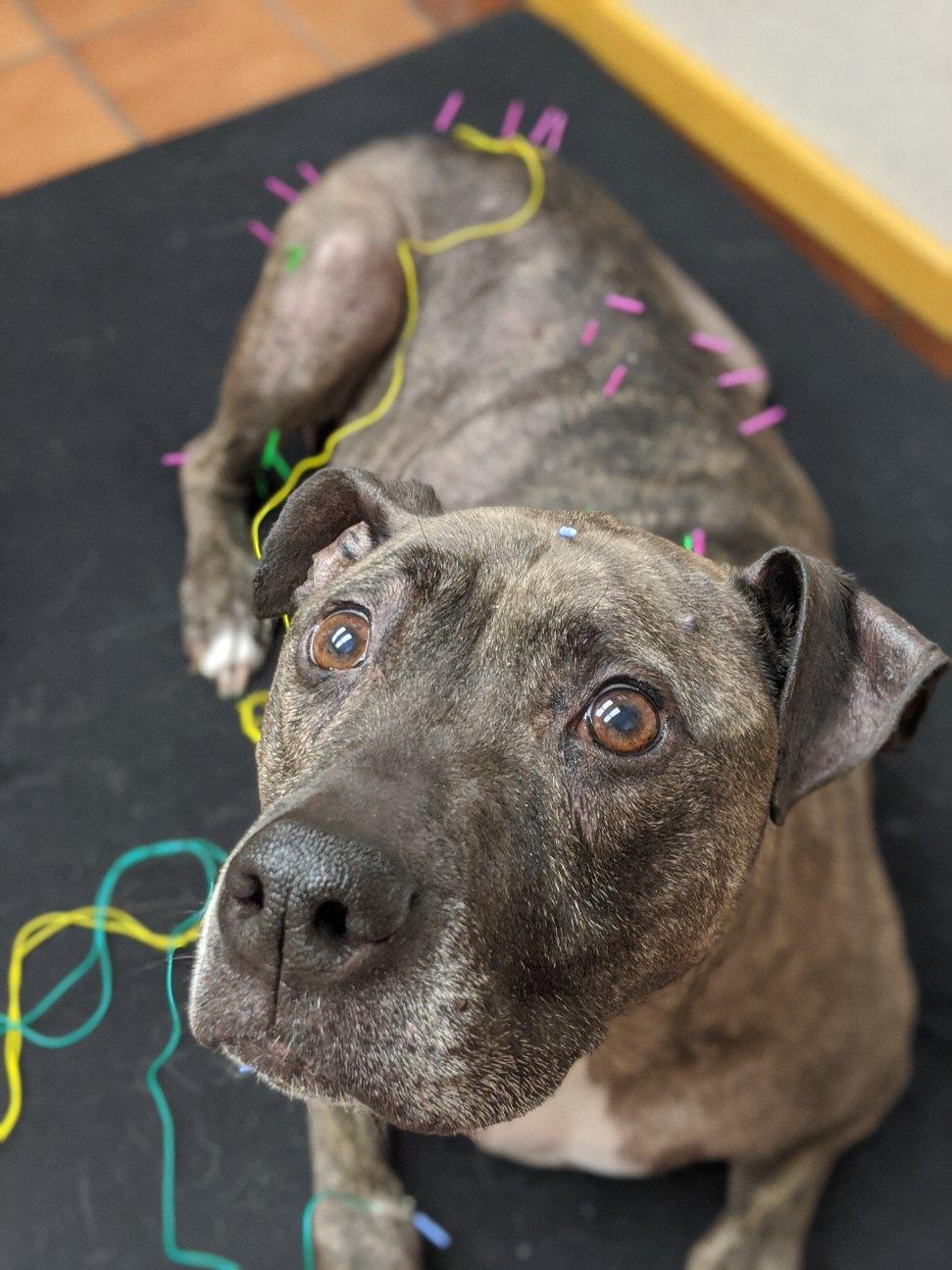 variety of ailments, including the following:
Musculoskeletal problems: muscle soreness, back pain, osteoarthritis, and degenerative joint disease
Neurological disorders: seizures, intervertebral disc disease, laryngeal hemiplegia, and facial and radial nerve paralysis
Gastrointestinal disorders: diarrhea, gastric ulcers, colic, vomiting and impactions
Other chronic conditions: skin problems, heaves, asthma, cough, uveitis, renal failure, chronic liver diseases, behavioral problems and so much more.
Studies have shown that acupuncture stimulation induces the following physiological effects: pain relief, promotion of tissue healing processes, regulation of gastrointestinal motility, anti-inflammatory effects, immunoregulation, hormone and reproductive regulation and antifebrile effects.
Talk to your veterinarian about whether acupuncture is the right answer for your pet.
Frequently Asked Questions
Rates
| | |
| --- | --- |
| First Consultation Exam | $165.00 |
| Second Consultation | $132.00 |
| Recheck Consultation Exams | $99.00 |
| Acupuncture Treatments (Fee not included in exam) | |
| Dry Needle Therapy | $83.55 |
| Dry Needle with Either Electrotherapy or Moxibustion | $125.00 |
View more acupuncture pictures on our gallery page!