Offering Veterinary Careers
In Grand Rapids, Michigan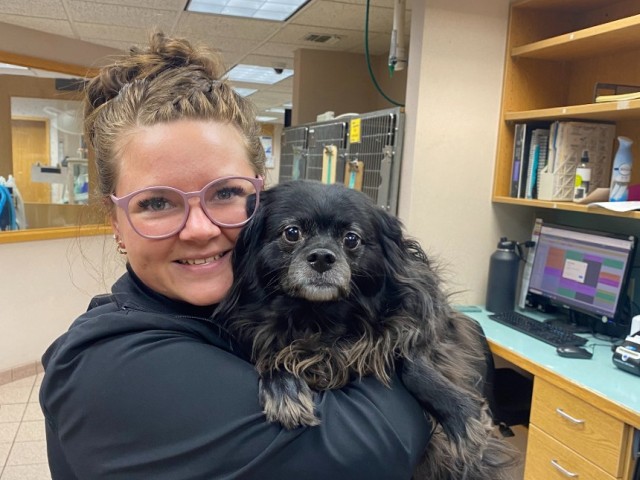 Cascade Hospital for Animals and Breton Village Animal Clinic's core purpose is to inspire passion in animal lovers. We bring passionate people together to promote the human-animal bond. Our amazing team of animal lovers provide exceptional medicine and compassionate care to our patients and clients! We also believe in developing each team member's individual strengths and interests to elevate their life experiences on and off the job.
If you love animals, want to practice the best veterinary medicine available, and work with an awesome group of people, we welcome you to explore veterinary careers at CHFA and BVAC! We prioritize a healthy work environment for all our employees, and offer numerous benefits to support you in all areas of life.
We Look for Candidates that Share our Core Purpose and Values
Cascade Hospital for Animals and Breton Village Animal Clinic are guided by four core values:
We do the right thing
We value honesty and transparency and always bring our best selves to work.

We are committed to excellence
We do our best for every patient and treat them as we would like our family to be treated.

We're willing to pick up poop
We are strongest when we support each other and do what we need to do to get the job done.
We love on our patients
We're all animal lovers at heart with a passion for pets!

Why Work with Us?
Here are some of the things that set our practice apart:

6:1 Support Staff Ratio
A great ratio that allows our DVMs to practice exceptional medicine while our team members handle all other aspects of client care.

We are closed on Sundays and major holidays
All employees enjoy having every Sunday and the major holidays off! We are closed on New Years Day, Memorial Day, Independence Day, Labor Day, Thanksgiving Day, and Christmas Day. Latest Technology
Our equipment and facility is up to date, which allows us to effectively streamline our workflows and processes.

We provide wonderful training programs for every position
We want you to succeed! Training includes customized training modules and one-on-one on the job training.

We hire licensed vet techs for nurse roles
We employ many LVT's to assist DVM in patient care, surgery and dentistry. We listen to our employees
We provide many platforms for our employees to give us feedback, from 30-day check-ins to biannual surveys. We want to know what you are thinking.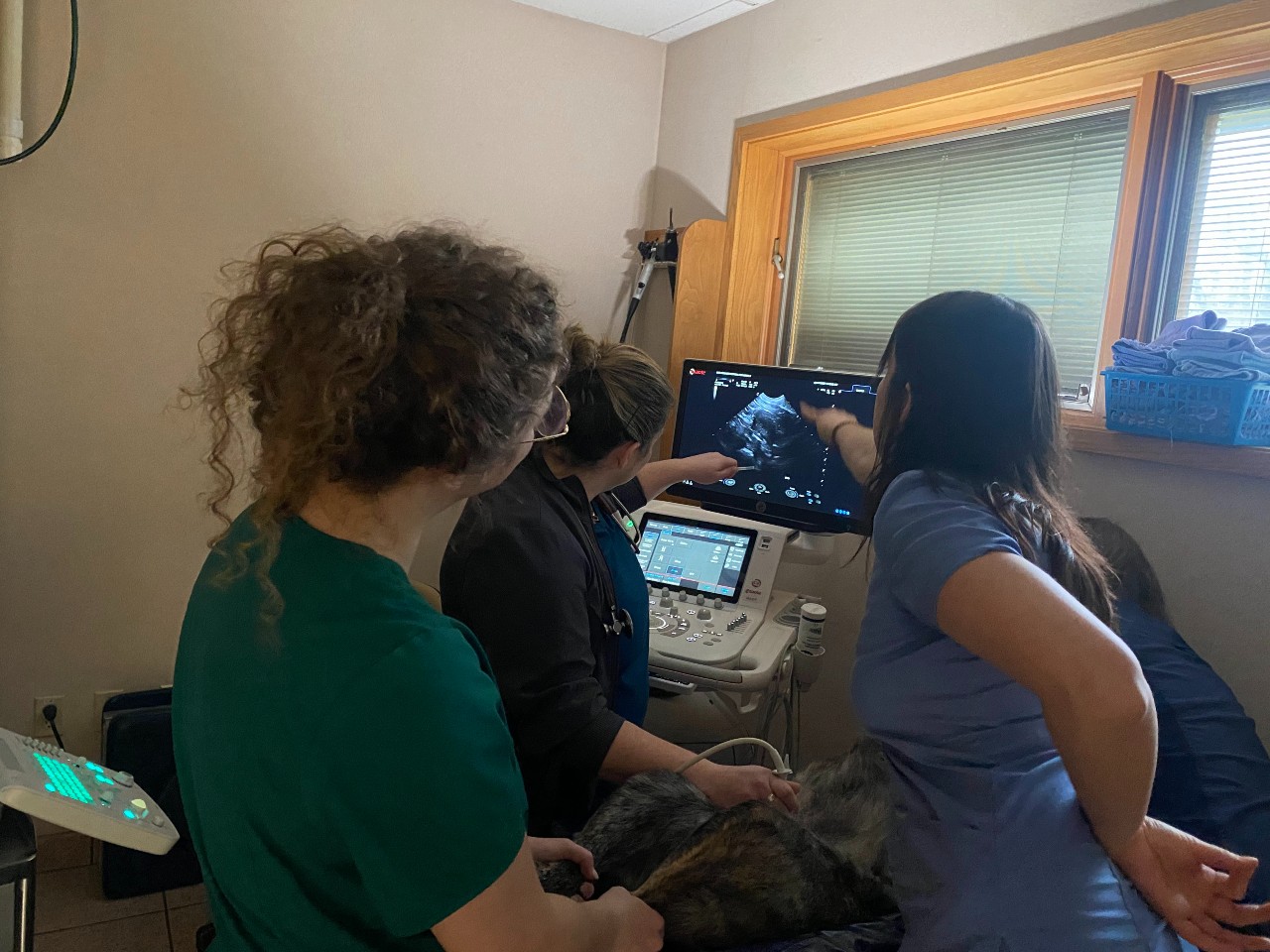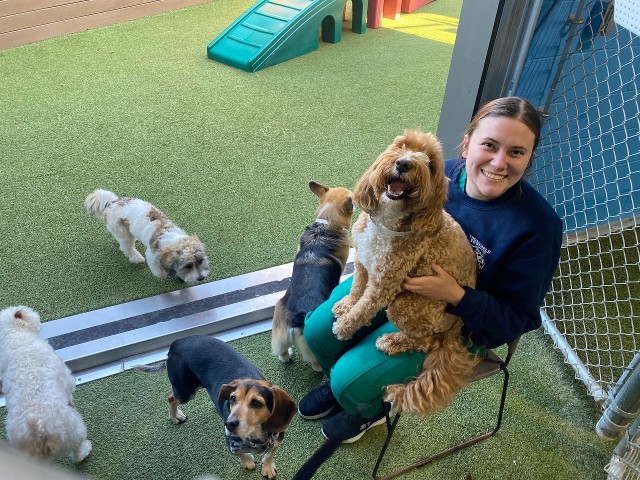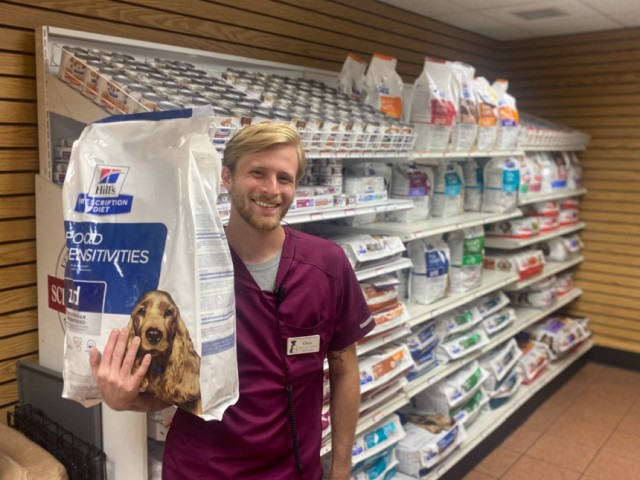 Roles to Apply for at Our Clinic


Pet Care Assistant - This position is perfect for anyone that loves to spend one-on-one time with pets! Our Pet Care Assistants are responsible for giving baths, loving and monitoring pets in our doggy daycare, performing general cleaning, and assisting in the treatment area with restraint.
Client Care Assistant - If you are a pet lover and a people person, this is the job for you! Our Client Care Assistants run our front desk, greeting each client and pet. They are responsible for handling client/patient information, performing over-the-counter-sales of merchandise, preparing health/immunization certificates, answering telephones, placing calls from our call center, and more.
Veterinary Assistant - Our Veterinary Assistants not only assist the veterinarians in exam rooms during appointments, but also administer oral medications, assist with restraint of patients, perform clinical laboratory procedures, take x-rays, fill patient refills, and more.
Registered Veterinary Nurse - Our Licensed Veterinary Technicians work with our team of dedicated staff to fully utilize their technical skills and veterinary knowledge. They perform dental procedures, place IV catheters, give injections and oral medication, see their own patients in outpatient appointments, assist DVM's in surgery, and more.
Associate Veterinarian - We encourage doctors of all levels of experience to apply, and offer a formal mentoring program for new/recent graduates and plenty of support for experienced DVMs to build on their clinical interests. Our doctors collaborate constantly, fostering a positive and enjoyable work environment. If you have a heart for animals, a dedication to compassionate veterinary medicine, and a desire to work in an environment that feels like a close-knit family, we are the place for you!
Support Staff Career Benefits


Employees of CHFA/BVAC will receive the following benefits:
Paid Time Off

Veterinary Service Discounts

Medical and Vision Insurance

Dental Insurance

Aflac Insurance

Continuing Education

Employee Assistance Program

Retirement Plan

Flexible Schedule