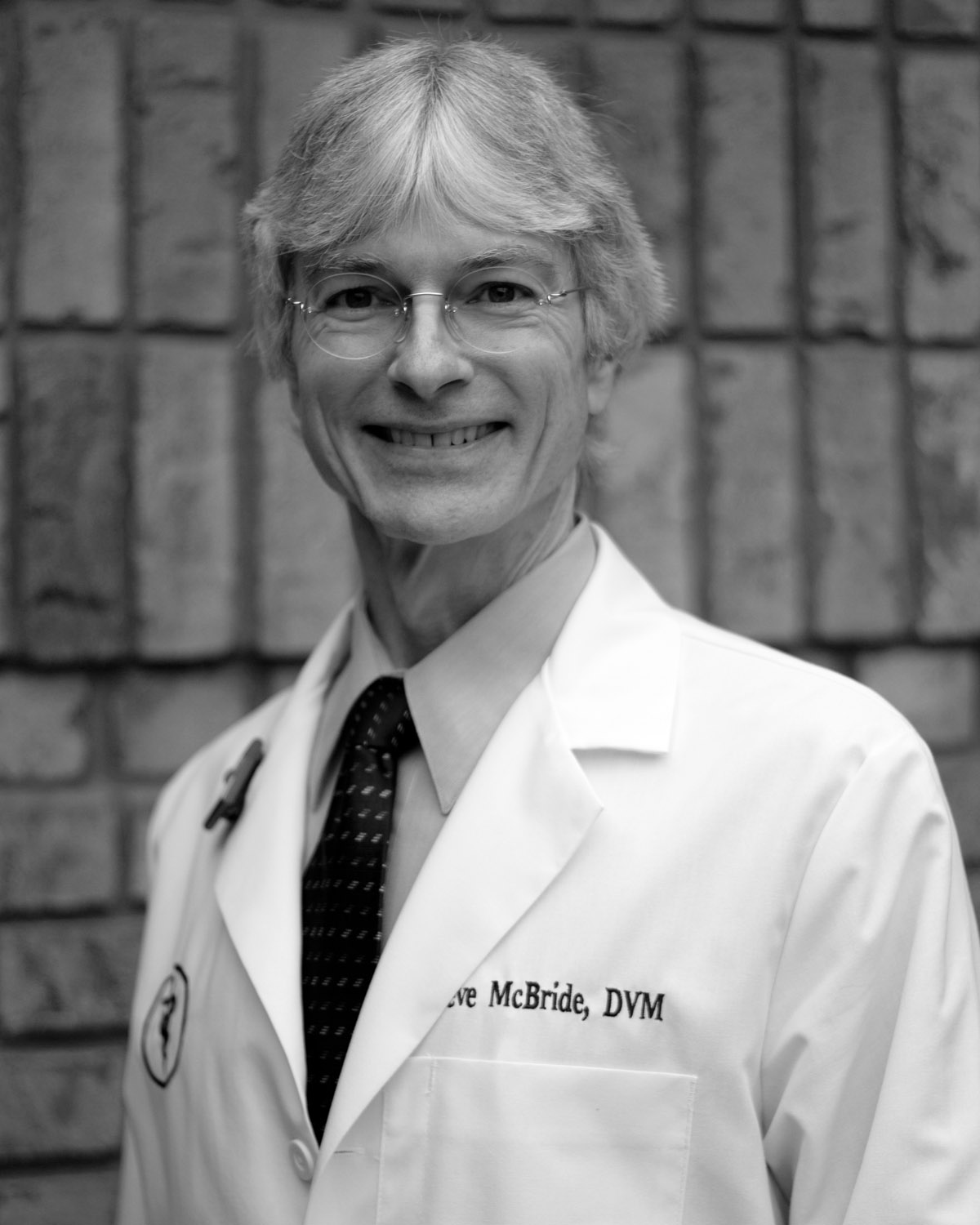 Dr. McBride
Name: Dr. Steven J. McBride
Position: Veterinarian & Medical Director
Education: Notre Dame University, Bachelor of Science; Michigan State University, Doctor of Veterinary Medicine
Hometown: Bay City, MI
More about Dr. McBride:
Dr. McBride grew up with several pets, including cats, dogs, horses, goats and several reptiles. That experience fueled a childhood interest in caring for animals.
Dr. McBride's interest in surgery (especially orthopedics) and the application of technology to the field of veterinary medicine allows him to utilize both his physics and medical backgrounds. He loves problem-solving and getting to the underlying facts. Dr. McBride notes that "Veterinary medicine provides an environment of continuous learning, investigation and problem-solving. Our patients can't speak (well, most of them), so we have to dig for the answers. The reward, of course, is a wagging tail and the expression on their owner's face when we solve the problem."
When Dr. McBride is not playing veterinarian, he's sailing, camping, kayaking or snowshoeing in the Great Outdoors. He and his wife enjoy adventure travel and learning about different cultures. On the more cerebral side, Dr. McBride enjoys philosophy, economics, and a little computer programming.