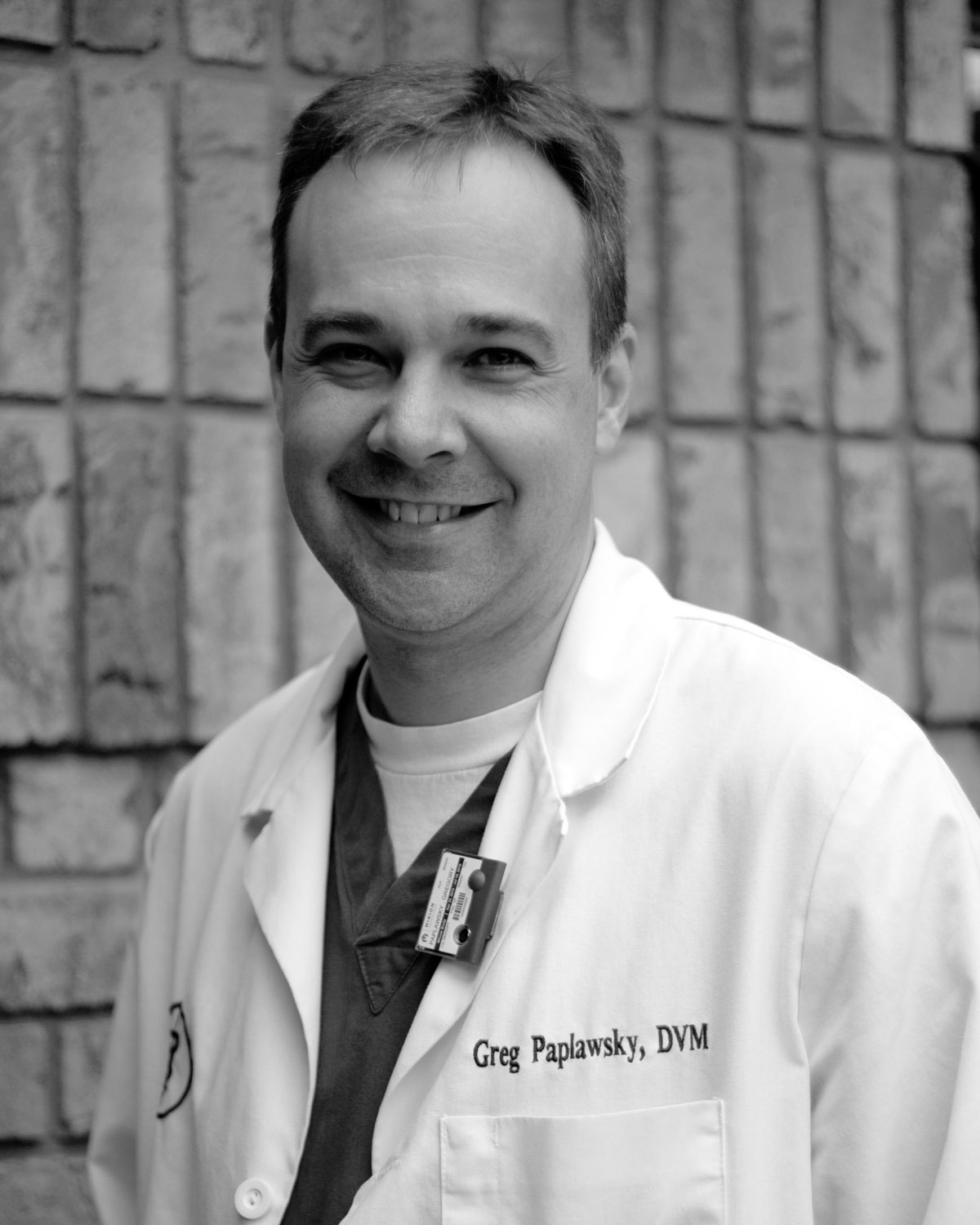 Dr. Paplawsky
Name: Gregory J. Paplawsky, DVM
Position: Partner Veterinarian & Rehabilitation Director
Education: Hope College, Bachelor of Science; Michigan State University College of Veterinary Medicine, Doctorate of Veterinary Medicine
Hometown: Grand Rapids, MI
Pets: "Bernie" Standard poodle; "Neo" a little gray and white killer.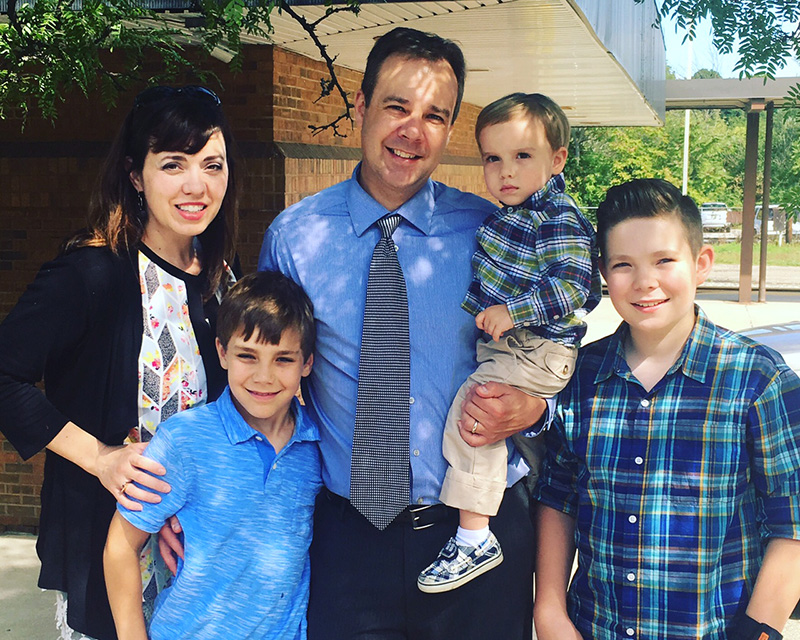 More about Dr. Paplawsky
Dr. Gregory Paplawsky practices at both locations in addition to being the Physical Rehabilitation Director who helps dogs of all ages live healthier, more mobile, and pain free lives. Dr. Paplawsky's professional interests include running clinical trials, expanding his knowledge through extensive continuing education, and offering more treatment methods and age management care options for his patients. He also has an interest in zoonotic disease, parasitology, and geriatric pet care.
When he isn't spending time with his wife and three boys, he likes watching Tiger baseball, running around to all the kids events, coaching, trying to garden, and enjoying food of all kinds.