Walk through the halls of the main facility of Cascade Hospital for Animals on any given day, and you will discover our "army of angels" for animals who support the work of our veterinarians to provide the highest caliber of veterinary care at affordable prices.
We are proud to have 31 veterinary technicians working at the hospital -- the largest contingent of such professionals at any animal treatment facility in the Grand Rapids metro area.
They form the backbone of animal care directed by our staff of 11 experienced veterinarians in virtually every aspect of treatment, ranging from orthopedic surgery to dispensing prescription drugs. Without them, it would be as difficult for us to provide care as it would be for Spectrum Health to operate without physician assistants and nurses.
"Our technicians are exceptional individuals," said Dr. Steven McBride, medical director and surgeon at the hospital. "After proper diagnosis by our veterinarians, probably 80 percent of the care that we provide at the hospital is dispensed by our technicians. They have to be skilled and sensitive in so many ways as they deal with pets and their owners."
The hospital has 16 Licensed Veterinary Technicians on staff, also the most of any facility for animal care in the metropolitan area. Our resident dean of that group is Debbie Wiegand, who started at the hospital under founder Dr. Siegle Sr. about 41 years ago and continues today as our lon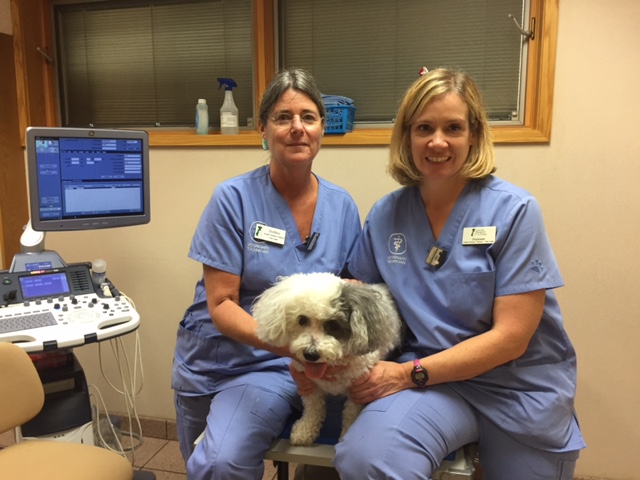 gest duration employee. She graduated in the fifth class of the then-new program for Licensed Veterinary Technicians offered by Michigan State University.
To this day, the LVT training continues to be rigorous. Technicians must hold a 2-year or 4-year degree from a college or university, pass a comprehensive test administered by the American Association of Veterinary State Boards and be licensed by the state of Michigan. Some LTVs go on to specialize in a particular field. For instance, Emily Harkness and Stacey VandenBerg have become Certified Canine Rehabilitation Assistants in addition to the LVT designations. Mandi Cherpes is studying to become a specialist in exotic companion animals.
Our staff of 15 Exam Room Technicians gain experience through on-the-job training at the hospital, which has developed a standardized program to develop particular skill sets. Many veterinarians such as our own Dr. Cherie Anderson got their first exposure to animal medicine as Exam Room Technicians.
Cascade Hospital supports the continuing education of its technicians by sending four LVTs a year to national conferences where they learn the latest developments in the animal healing arts and by holding regular internal meetings where best practices are shared.