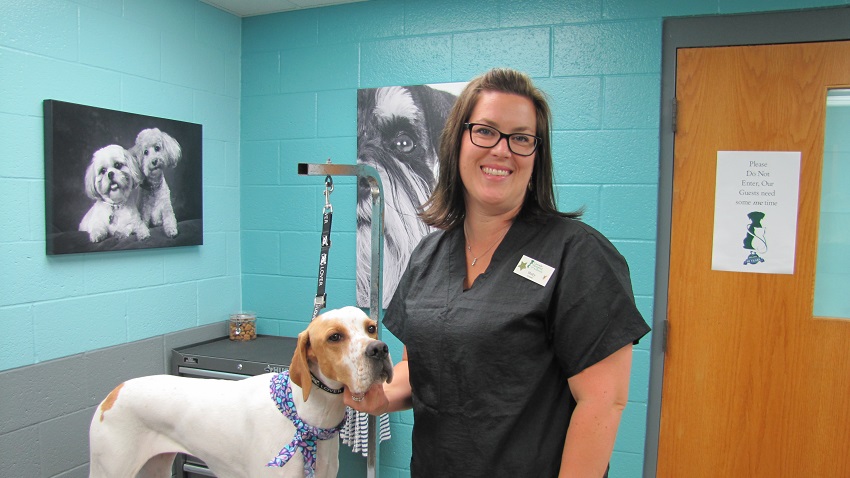 The staff at Cascade Hospital want to remember former employee Molly Hulbert in the most fitting way they can -- by giving the gift of life to people and encouraging others to do so as well.
Molly, a 14-year veteran at the hospital who succumbed to small cell carcinoma in November, was the type of person "who would help anyone in any way she could," said LVT Kelli Ferguson, who is organizing a blood drive March 8 at the hospital along with staffer Theresa Hertel. "We felt this is the best way to pass along her spirit of giving. The number-one reason why donors say they give is to help others."
A blood drive is a particularly fitting tribute to Molly because she underwent several transfusions during the treatment of her disease, Theresa said. Michigan Blood, which will be providing the personnel and equipment at the drive, reports that about one-third of all the blood donated in Michigan goes to patients suffering from cancer, and nearly 1 in every 7 people who are admitted to the hospital will need a transfusion. There isn't an artificial substitute for human blood, and the blood supply has to be constantly replenished because blood has a limited shelf life.
Kelli said she hopes that the March 8 event especially will educate and draw in donors from the ages 25 to 35 -- a segment of the population that is underrepresented as a group of donors. "Our number one goal is to raise the awareness about the need for blood and how it saves lives," she said. "I learned more about it after I went to a 'transfusion party' for a friend of mine, so the awareness often starts with some sort of personal connection to someone. And in our case, our connection is Molly."
The hospital has blocked in the time for the drive from 11 a.m. to 4 p.m. in the multipurpose room, but "we may be able to extend those hours if the turnout warrants it," Kelli said. Donors are encouraged to make appointments in advance for giving blood. To learn more facts about blood and local drives, interested individuals can visit the Michigan Blood website.