Dr. Chelsea Grimes found her passion for veterinary medicine very early on—with a little help from her aunt and the family cat.
"I was about six years old and was upset because our cat had killed a chipmunk," she said. "My aunt, who is a veterinarian, was visiting. I was hoping she could revive the chipmunk, but that wasn't in the cards. What she could do was perform a necropsy on the chipmunk in the name of science, showing me all the little organs and everything. I went from being distraught about the dead chipmunk to being fascinated by it. Pretty much from that point forward I was really tuned in to working with animals."
As an only child, Dr. Grimes spent a lot of time with her pets. "I was fortunate to grow up with a lot of fantastic dogs and cats. They let me dress them up and play with them. So that human/animal bond is really important to me."
"A sense of pride"
After earning her DVM degree at Michigan State University, Dr. Grimes spent one year at a small animal rotating internship at VCA Advanced Veterinary Care Center in Fishers, Ind. It was there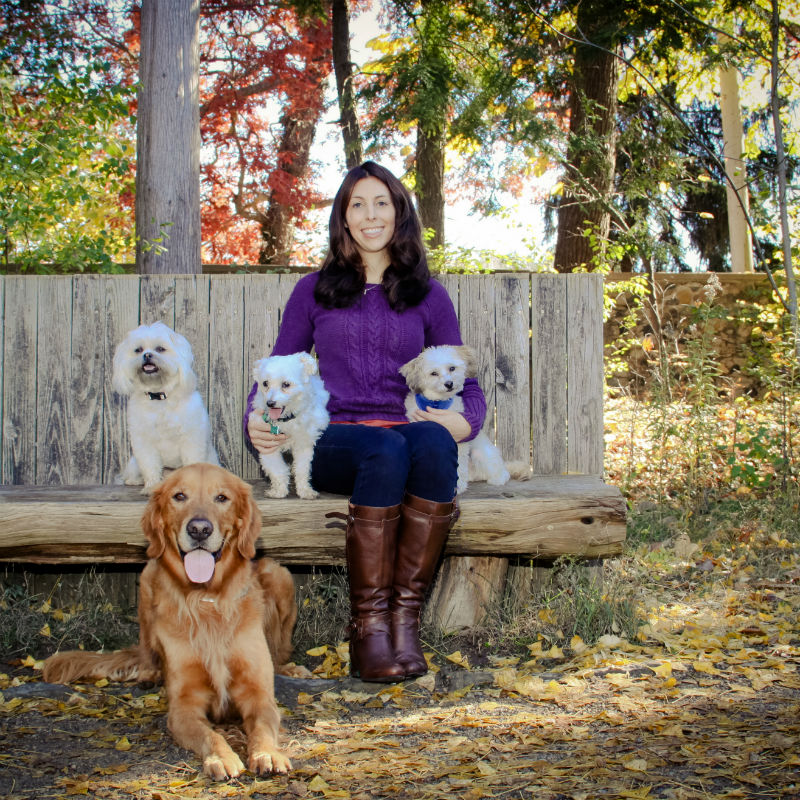 she had her first rewarding experience in her new career.
"A moment that really sticks with me is during my internship year when I was working on my own. I had a patient that arrived in pretty rough shape. It was a diabetic dog, and I remember being very nervous and scared about my ability to turn it around," she said.
"The next day, walking in to see that patient and the night and day difference where it was doing so much better. I had a sense of pride, that feeling of 'You can do this, you pulled it off.' The owners came to visit and were just thrilled to see that their dog was so much better and back to its old self. That was really rewarding to me; it built a lot of confidence and also gave me the joy of watching owners see their pets improve with veterinary medicine."
After working for the Michigan Humane Society in Detroit, Dr. Grimes landed at a small, exclusive practice in Madison Heights called Madison Veterinary Hospital.
When her husband's career took him to Kalamazoo, the couple spent more than a year commuting back and forth over the miles. In March of this year, Dr. Grimes finally decided it was time to move to West Michigan and chose Cascade Hospital for Animals for the next phase of her career.
"I was really interested in working for a hospital that was American Animal Hospital Association accredited," she said. "Madison was AAHA accredited with a very high quality of veterinary care and my colleagues all practiced in that fashion. So I held out until I found a hospital that I felt practiced that kind of stellar medicine."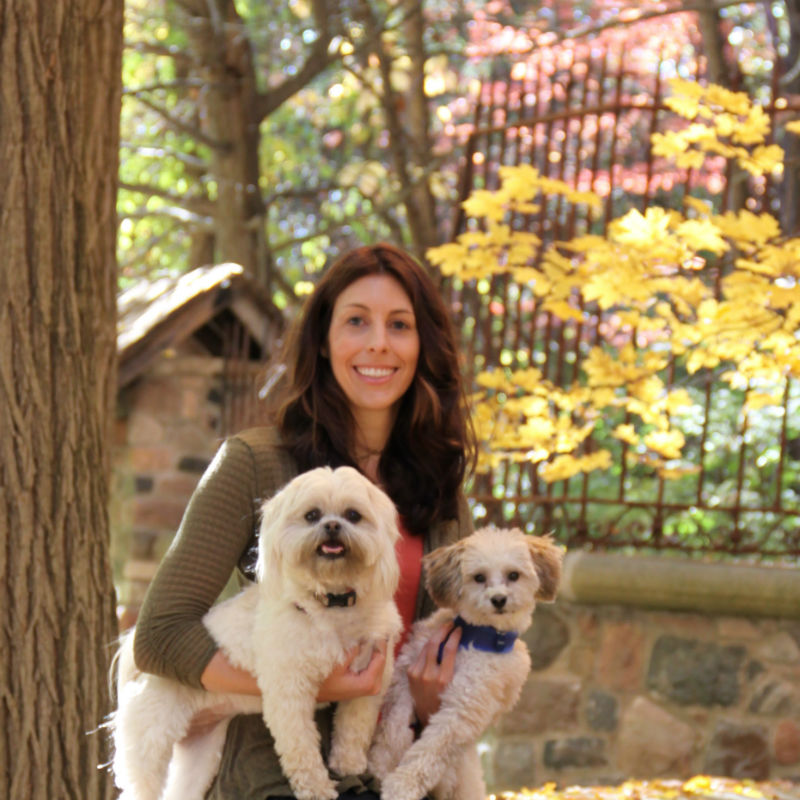 A full house
At home, Dr. Grimes and her husband, Daniel, have four pets, each of which came into her life in a special way. Their 10-year-old cat, Suki, came to her in veterinary school. "A fellow student found her outside and brought her in. She was pregnant at the time and went on to have four kittens. I took her and one of the kittens in, but sadly, her baby got sick this past February and we had to euthanize her."
Elliot, a 14-year-old Maltese, joined her while she was in undergraduate studies at MSU. "He's gone lots of places with me; he even lived on campus with me. I kind of joke that he went to MSU too."
Sawyer, a Golden Retriever who'll be nine this summer, also came to her when she was in veterinary school. "He was in a tricky spot where he had eaten a toy, and his pet parents had to surrender him because they couldn't afford his care. So he became my dog."
Missy, a four-year-old Shih Tzu, came to her as a patient. "Missy came in to my practice after she was hit by a car. It was another situation where the pet parents couldn't afford her care. She just captured my heart. I was taking care of her, and the next thing you know, she was coming home with me at night. Then, she became a part of my family."
Dr. Grimes and Daniel love spending time outside hiking, biking and boating and involve their pets whenever they can.