There's a strong temptation when looking for a new pet to overlook the older animals available in shelters or from rescues: why adopt an animal whose history you don't know when you can "start fresh" with a young pet? But for many people, the rewarding benefits of adopting pets in their golden years are worth any disadvantages.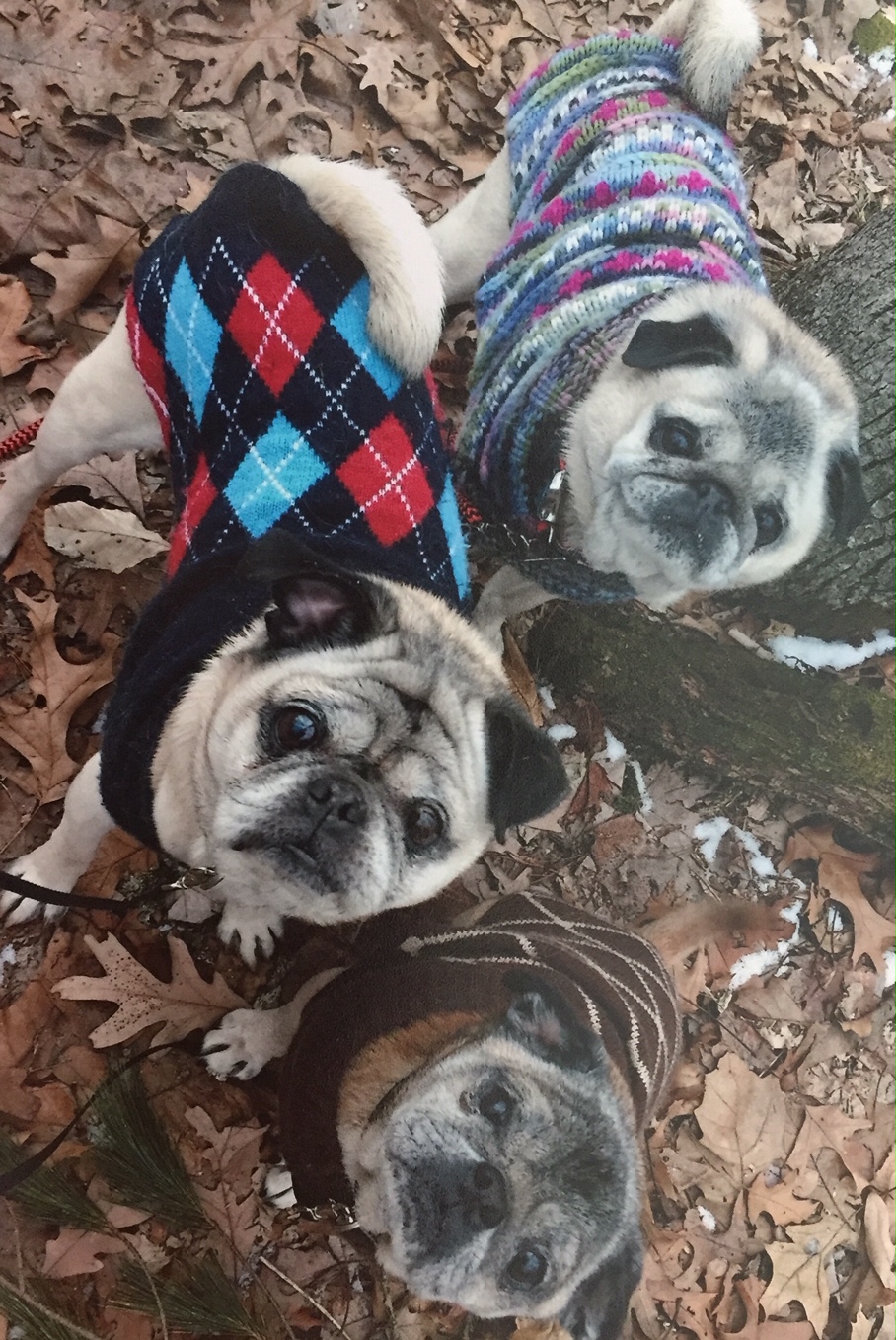 Cosmo, Cooter, and ObieDawn Cluchey and her husband Thomas Klaver, who have been bringing their pugs to CHFA for several years, know the value of senior pets very well. They adopted Cooter at age six and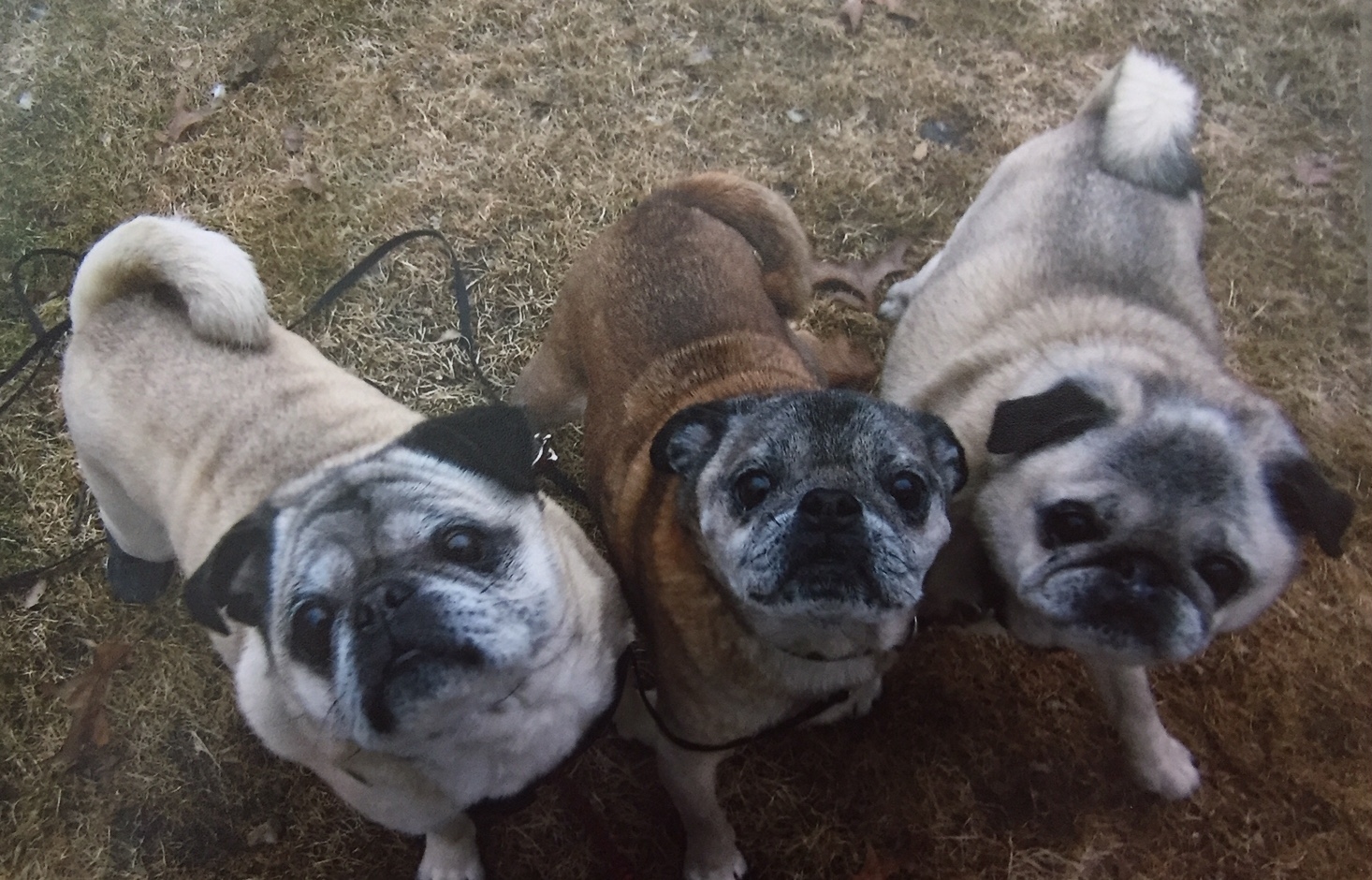 The three gray-faced pugs bring joy to their familyObie at age 10; both dogs are now 12. Their other pug, Cosmo, now 16, joined the family as a younger dog. They love pugs for their big-dog personality in a small body, and they value their senior dogs' gentle demeanor.
Dawn and Thomas have owned puppies in the past, but since they started adopting seniors, they're never going back to the sleepless nights, housetraining, and overall neediness of puppies. "Seniors tend to be a little more relaxed and don't require the physical activity that a puppy might need," said Dawn. "Going forward we're only going to adopt older dogs; we won't be adopting any more puppies!"
Unquestionably, older dogs bring with them their own sets of problems, in particular the care they require due to their increased health issues. To Dawn, that is something she can overlook. "I think that they do have a lot of life left in them and they have a lot to give and they certainly need a home," she said. "A lot of times they get overlooked because they are senior so they may need a little bit more care. And my husband and I don't have any children so these dogs become our family members. We have the financial means to help with that care if they need it. We have the time and the energy to give to somebody who's going to need a little bit more care."
Dawn and Thomas have found a great partner for their senior pets' care in Cascade Hospital for Animals, where they saw Dr. Abel until her recent transition to telemedicine. Today they bring their pugs to Dr. Buffa as well as Dr. Hekman.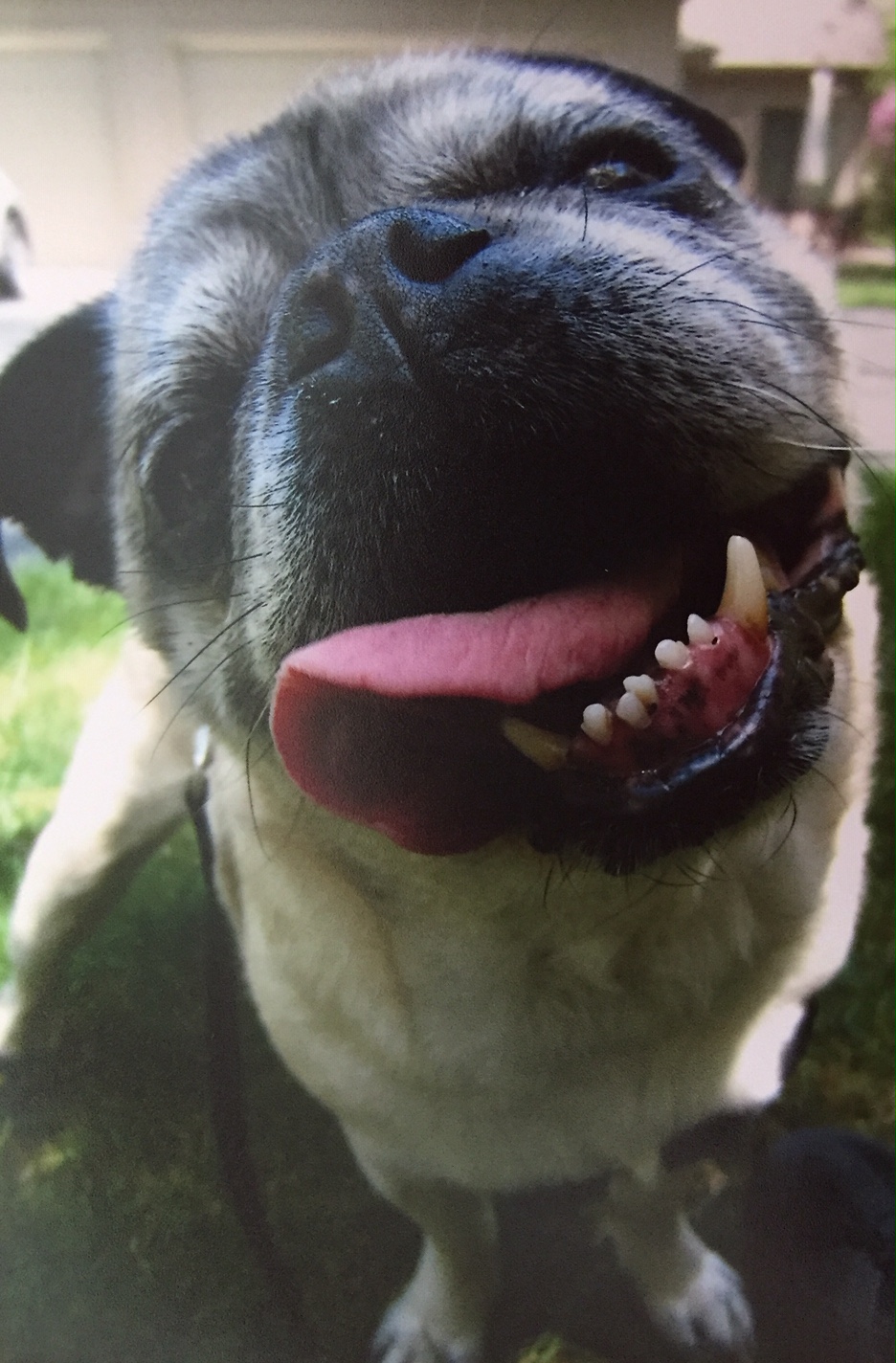 Pugs are "big dogs in a small body," according to Dawn
"I don't think we'd go anywhere else but Cascade Hospital for Animals," said Dawn. "They have a very good facility, very good vet staff. We board our dogs there when we go on vacation and know they're safe and happy. Cascade is sort of a one-stop shop and their level of care is very good."
As for Dr. Buffa, she shares Dawn's opinion about the strengths of senior adoption outweighing any downsides. When asked about the topic she said, "Although there are several challenges that come with adopting a senior dog, there is also a unique opportunity to make an impactful difference in a pet's quality of life during his/her golden years."
Are you the owner of beloved senior pet? Keep up to date with their unique medical needs through our Patient Portal!