For CHFA client care assistant Erika, allergies used to be a way of life—her pet's allergies, that is. Lucy, an American Staffordshire Pitbull Terrier, and Kane, a Pitbull mix, both three years old, exhibited worrisome symptoms that veterinarians identified as allergic reactions.
Lucy's troubles began about two years ago. She would desperately bite at her itching feet, causing painful injuries to herself.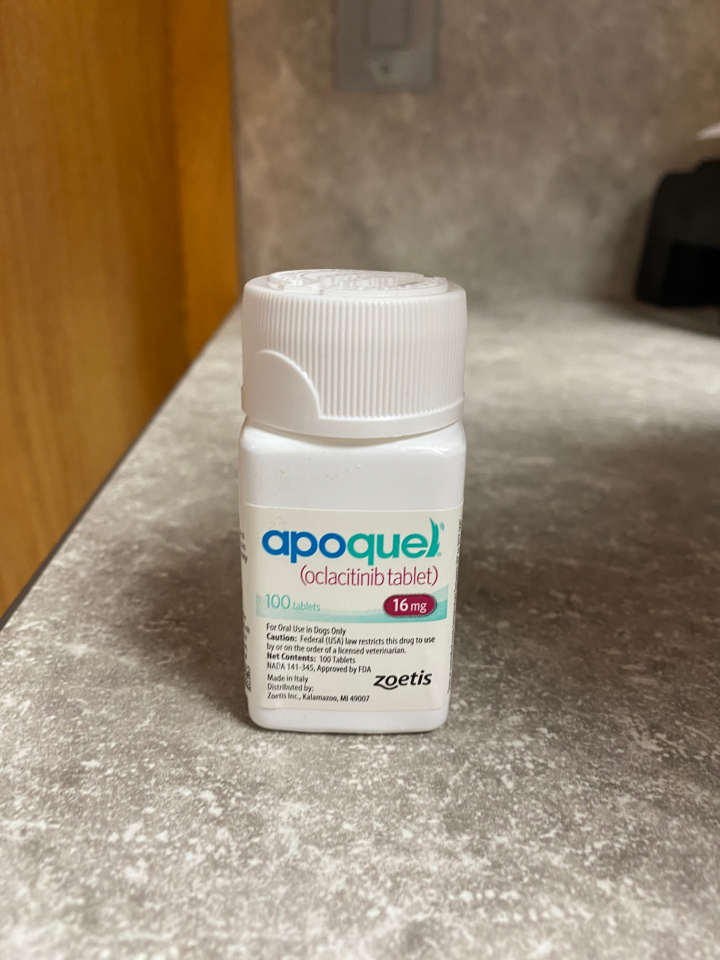 Apoquel can have a life-changing effect on pets with allergies."Lucy was eating her feet—she had wounds from this," Erika said.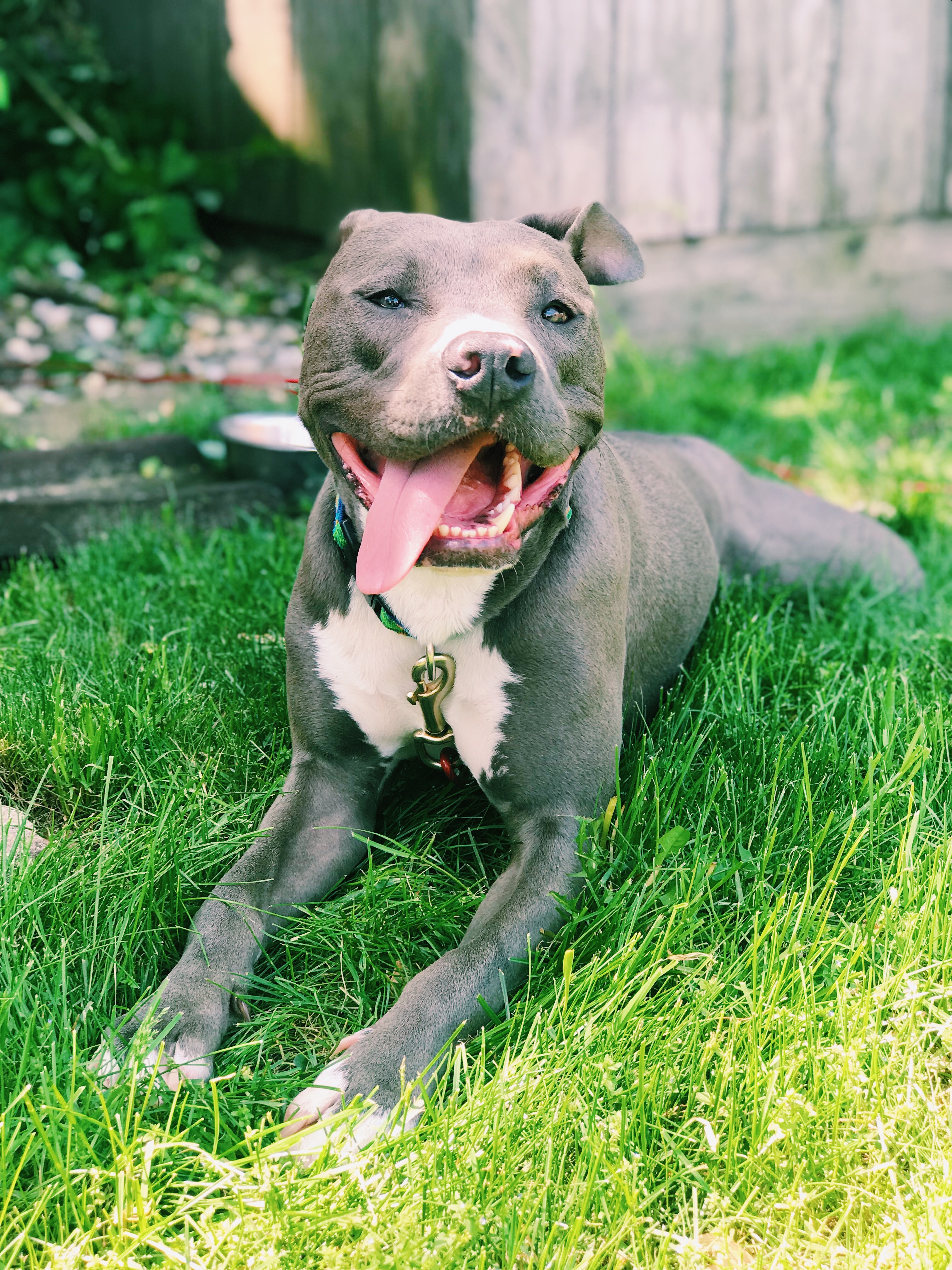 Lucy enjoying a sunny day, itch-free.
Eager to find relief for Lucy, Erika turned to the vets at CHFA. Dr. Abel recognized that the itching that led Lucy to bite at her feet was the result of environmental allergies and prescribed Apoquel, a fast-acting prescription-only tablet that is proven to reduce itching in dogs that results from a variety of allergies and atopic dermatitis.
The results were life-changing. "We noticed a big difference within a couple weeks!" Lucy continues to take Apoquel regularly to this day.

More recently, Kane began suffering from both environmental and food allergies. "He had diarrhea and overall itchiness and started losing fur." Even though Kane's symptoms were different from Lucy's, the solution was the same. The symptoms disappeared after only two weeks on Apoquel.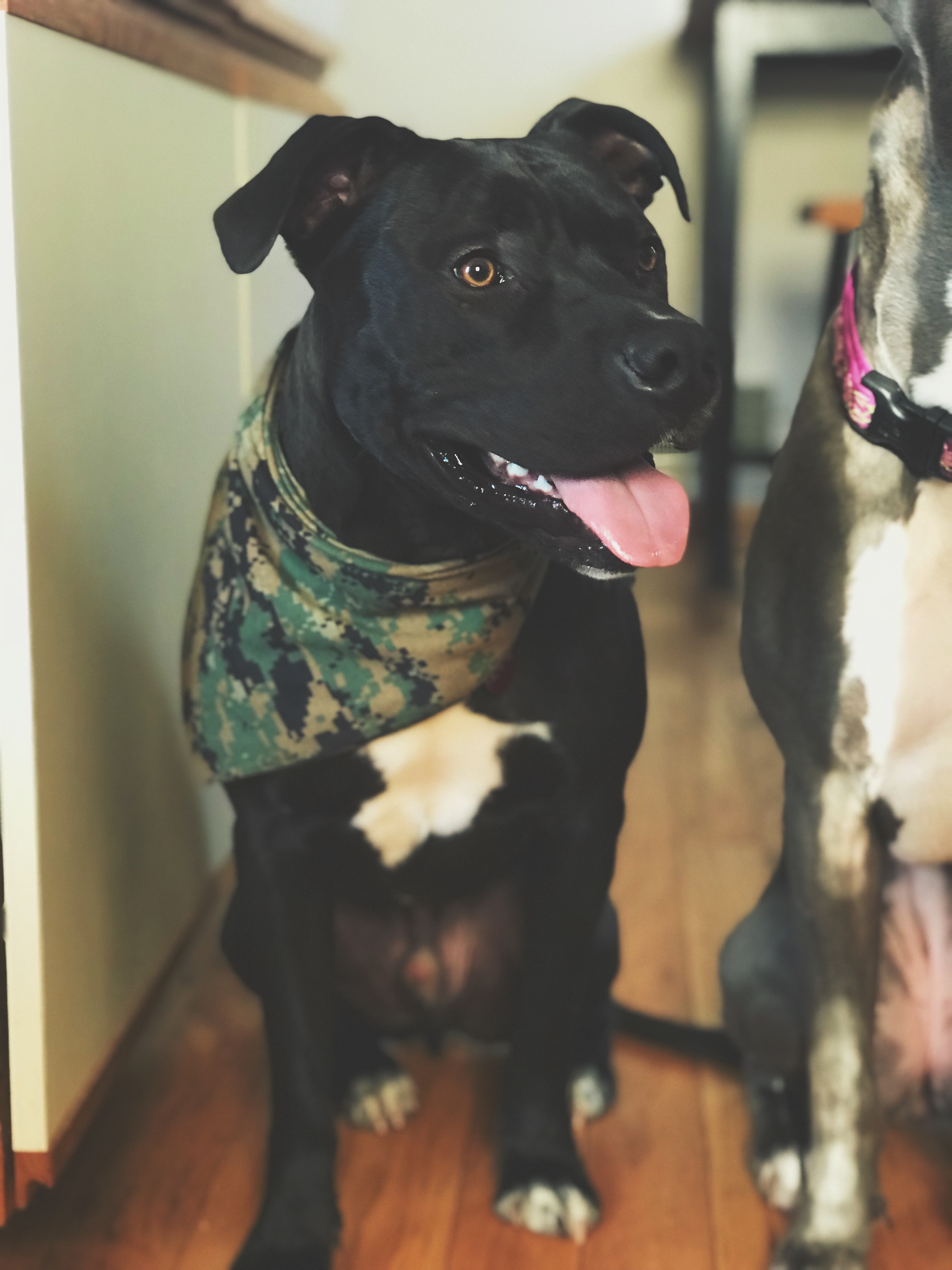 Kane is now all smiles, thanks to the vets at CHFA and Apoquel!Dr. Abel was not surprised by the positive outcomes for Lucy and Kane. "I love Apoquel for a lot of reasons," she said. "It is extremely safe, works for many different types of allergies, works quickly, can be used in dogs we are planning to test for allergies without being weaned off first, and it does not have any of the side effects that steroids have. It saves some dogs' lives. It helps almost all animals we put it on, giving them some level of relief regardless of the cause of their allergy."
As for Erika, the results speak for themselves. "Apoquel is definitely worth the price—it has been a life saver for the two pups!" she said. "We highly recommend it for anyone struggling to find something to help."
As we enter peak allergy season, ask your vet whether Apoquel can help relieve your pet's allergy symptoms!