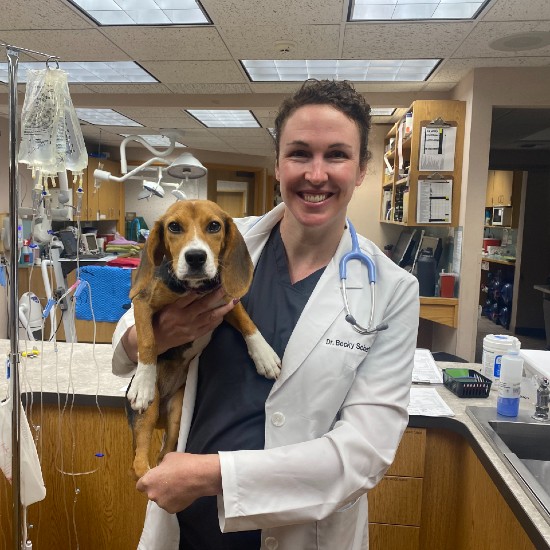 Dr. Schaffer keeps things running smoothly as Assistant Medical Director
Keeping a large veterinary staff across two clinics running smoothly takes effort and patience...and it's no one-person job! For many years, Dr. Steve McBride has been Medical Director of Cascade Hospital for Animals and Breton Village Animal Clinic, overseeing the clinics' overall medical function. It's his job to evaluate the options when it comes to, for example, purchasing surgical equipment or establishing a vaccine protocol. He establishes standards that guide how our staff practices veterinary medicine.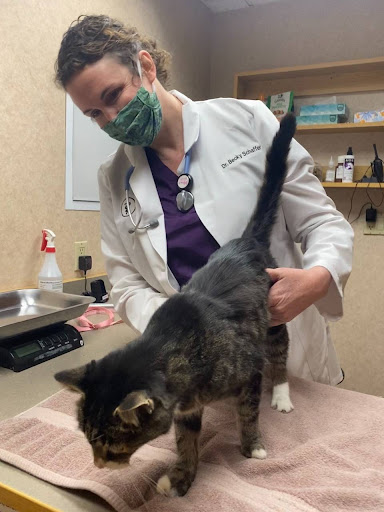 These types of decisions and standards Dr. McBride makes all require careful research and a great deal of time, leaving the need for someone to assist Dr. McBride with the equally important day-to-day concerns and functions of the growing veterinary staff. That's why, in November of last year, the ownership appointed Dr. Becky Schaffer to the role of Assistant Medical Director of CHFA and BVAC.
Managing the team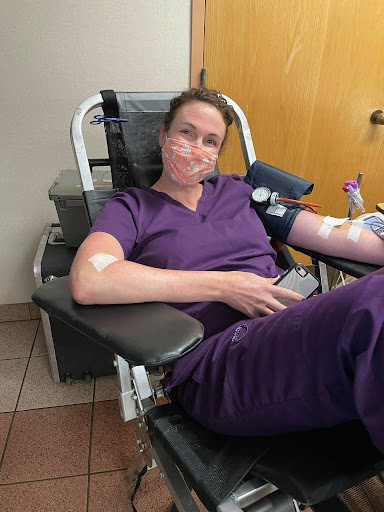 Assistant Medical Director Dr. Becky Schaffer participated in a blood drive at CHFA recently
"My job is to work with Dr. McBride as a liaison to address the needs and concerns of our associate veterinary staff," said Dr. Schaffer. Her responsibilities under this role mean ensuring the veterinary team runs without any issues, applying the standards that Dr. McBride establishes and helping associates to work within the standards.
"I work closely with current associates to address any concerns or if they have questions about particularly difficult medical cases," said Dr. Schaffer. "I serve as a sort of mentor that way and am able to address whatever comes up. The job was created because we have such a large associate team and we need to ensure that everyone has a voice and is heard, but also that we are working as a team and we stay consistent with how we practice medicine."
A welcoming environment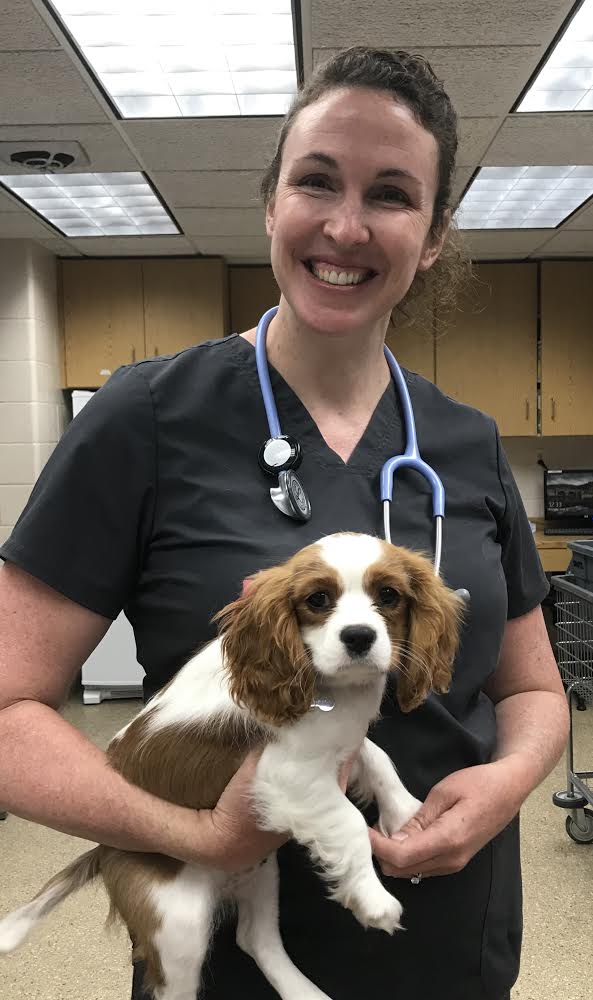 As a growing clinic, we also rely on Dr. Schaffer to ensure that incoming veterinarians are able to learn how to work as a part of our team.
"We just continue to grow and I am responsible for helping to train new veterinary associates," said Dr. Schaffer. "I recently rewrote our training manual for veterinarians. When we onboard a new veterinarian, they need to learn how to be a vet at our clinic, whether they're a new graduate or joining us from a different clinic, they need to learn how we work at Cascade and Breton Village procedurally." Since becoming appointed to the position, Dr. Schaffer has assisted in onboarding two veterinarians, Dr. Rasche and Dr. Clayton Siegle, and she says the process has gone smoothly.
"So far it's gone well," said Dr. Schaffer. "I am always busy but it's fulfilling to see our staff work together to give our patients the best possible care."