We're so excited to be able to restart one of our most popular services: daycare! Starting in September, we'll once again be taking reservations for spots at the Crate Escape Doggie Daycare.
Our daycare services were hit first by state-mandated closures during the early months of the COVID-19 pandemic two years ago, and after that remained unavailable due to social-distancing protocols. Then, like many veterinarians across the country, we experienced a record-breaking number of new clients that coincided with a general labor shortage, requiring us to keep daycare closed for the foreseeable future.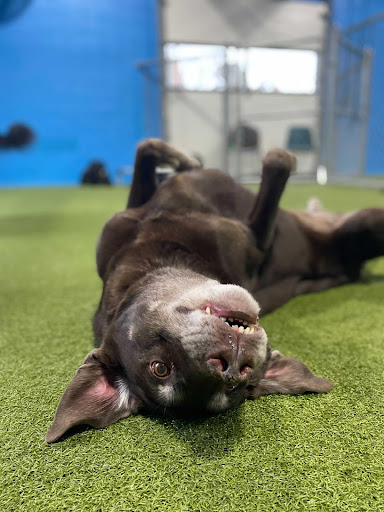 Friends are important
But the very event that caused its closure has in its own way made opening the Crate Escape more critical. Many people welcomed new pets to their families during the pandemic, pets who have until fairly recently spent much of their days beside owners who were working from home. As we've returned to the workforce in greater numbers, those same pets now need exposure to other pets and stimulation during the day.
Playtime is healthy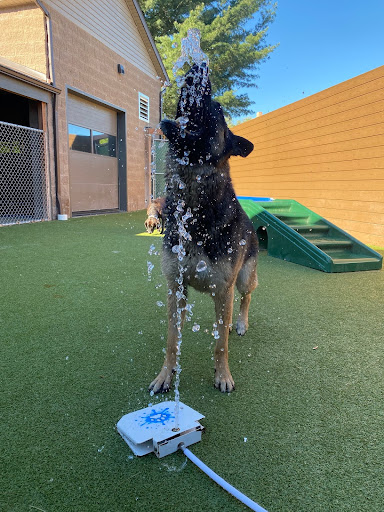 As many of our past clients can attest, there are innumerable benefits to using daycare services. "Dogs who attend daycare tend to be better behaved in the evenings," says Dr. Richard Siegle. "They have exerted themselves during the day and tend to have healthier interactions with people and other dogs." Pet Care Assistants lead the pets in activities like bubbles, follow the leader, and more. It's an opportunity to play and interact with other dogs, with staff carefully supervising, all in an indoor/outdoor space that was designed for year-around fun.
Our staff is looking forward to daycare reopening. "I'm so excited to start seeing our regulars again (both owners and pets), plus new regulars," said Marketing Coordinator and Client Care Assistant Jillian Meinke. "I think I can speak for everyone here that seeing the excitement on the dogs' smiley faces and wagging their tails as they enter the hospital doors in the morning brings us so much happiness." She added, "It's pretty funny to see the dogs light up with excitement seeing their pet parents at pick up, but then pause at the door not wanting to leave."
Beginnings and ends
Starting January 3, 2023, CHFA will no longer provide boarding services. With boarding services no longer available, we will be able to focus our resources on providing a stable, supervised, environment to care for dogs during the day. "The PCAs are excited to have more focus on the daycare dogs and the ability to have more yards to match dog personalities in different playgroups," said Jillian.