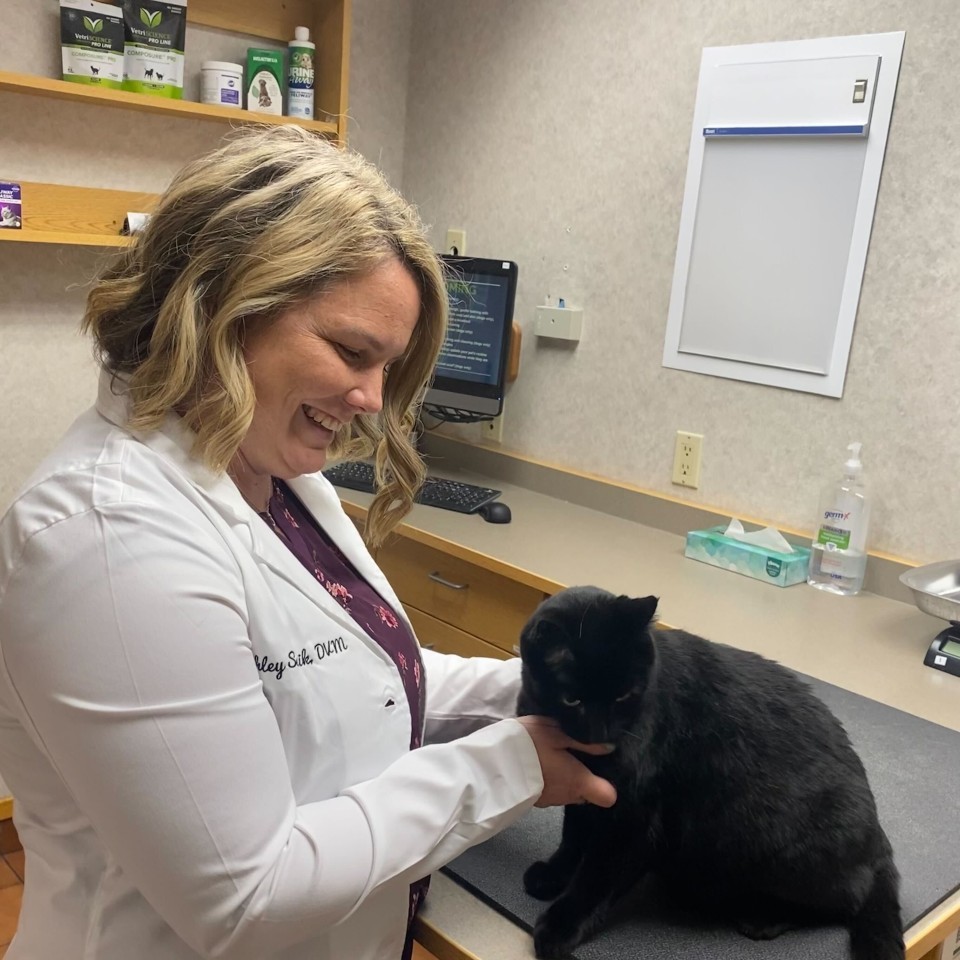 Cascade Hospital for Animals and Breton Village Animal Clinic are happy to welcome Dr. Ashley Sonik to our team! Dr. Solnik joins us from C-Snip in Grand Rapids where she worked for two years.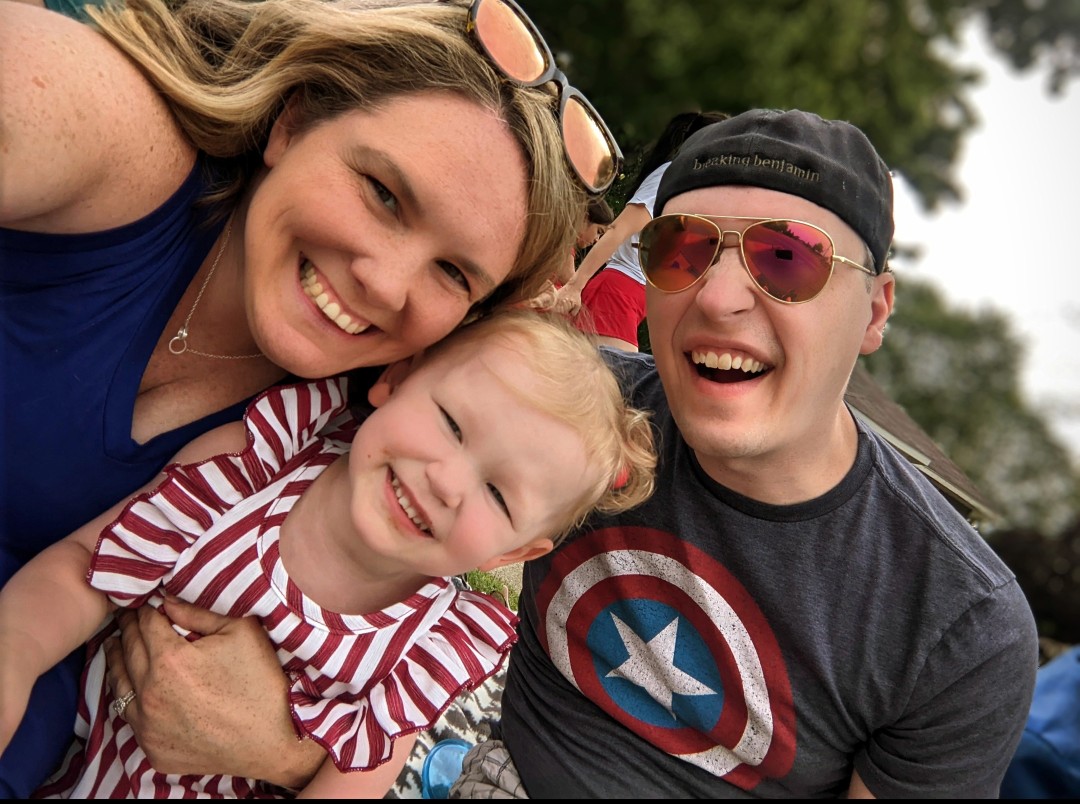 Dr. Solnik and her family, daughter Charlie and husband Ryan.Dr. Solnik has lived in the Grand Rapids area her whole life, growing up in Rockford. With a lifelong interest in science and a mom who was a nurse, it seemed natural to Dr. Solnik that she'd also pursue medicine as a career, but it wasn't until high school that she realized it would be animal medicine. She took a class where she earned credits assisting at a veterinary practice, and "that experience really cemented in my mind that veterinary medicine was what I wanted to do, after being in a clinic every day and seeing how things worked," she says.
After studying biology at Central Michigan University, Dr. Solnik completed her veterinary degree at Michigan State and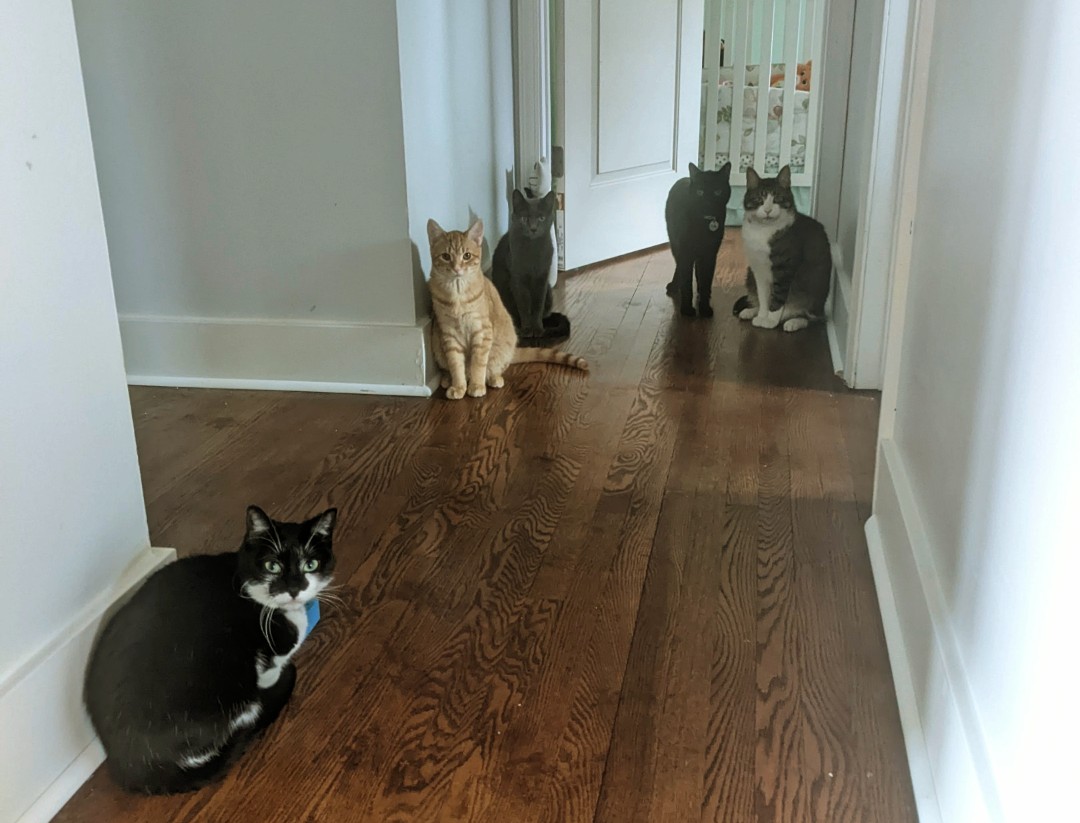 Dr. Solnik's five cats keep her entertained. graduated in 2017. She began her career in general practice before working at C-Snip, and is looking forward to working in general practice once again with us. "I am really passionate about surgery, so after working at C-Snip I am excited to do a little more and expand my surgical skill set," she says.
Dr. Solnik and her husband, Ryan, have a three-year-old daughter named Charlotte (Charlie) who loves being outside, whether it's a trip to the zoo, the park or the playground. A self-proclaimed "crazy cat lady," Dr. Solnik has five cats—Chloe, 15; Cole, nine: Luna, four; Bernie, two; and George, one—who keep her entertained with their never ending antics. When she has time to herself, Dr. Solnik unwinds with hot yoga. She also enjoys cooking and reading when she gets the chance.