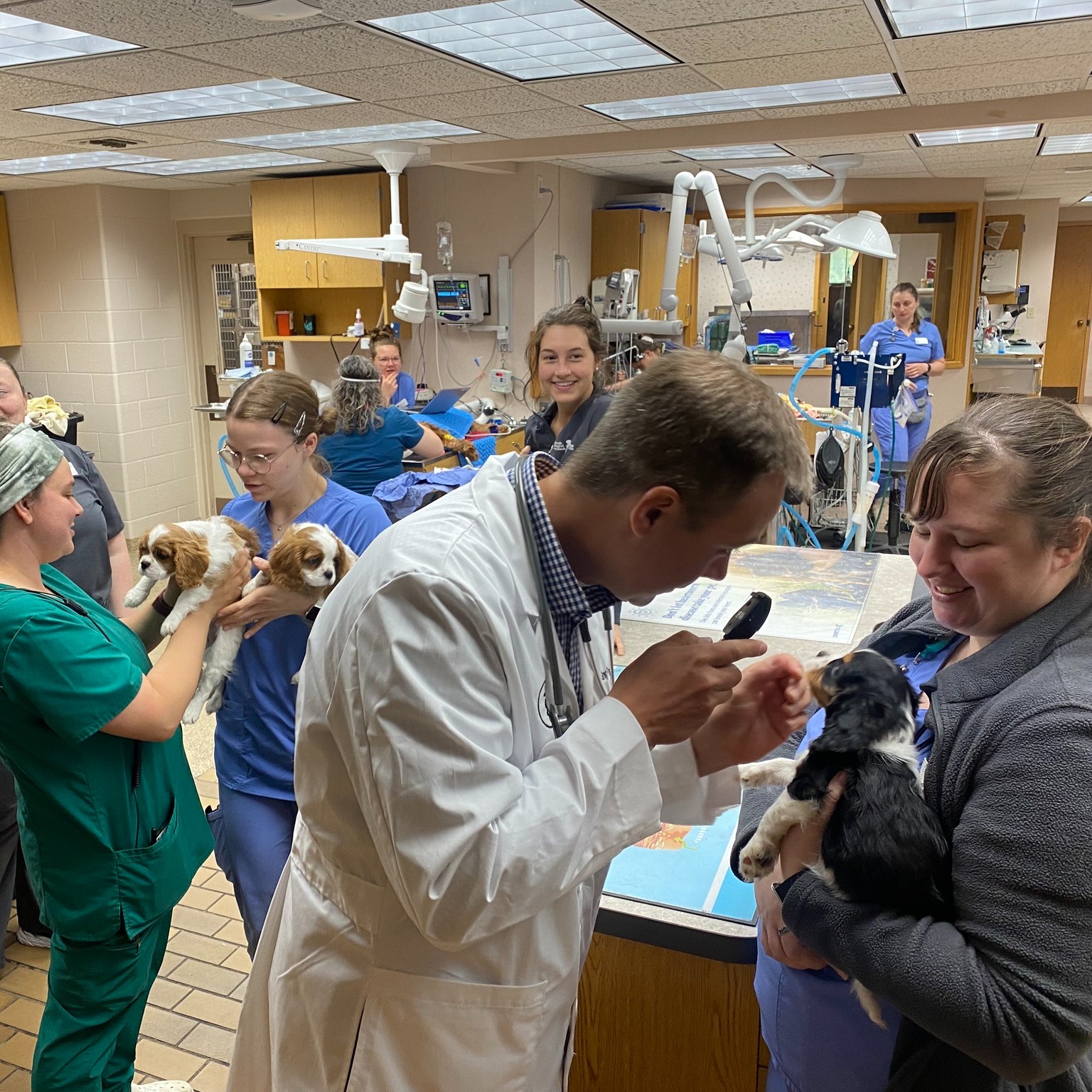 Looking for a new puppy? Follow these tips to avoid scams
We love new puppy visits – it's always an exciting time for the whole office to meet a client's newest family member! We also know that adopting a new puppy can be a journey for some people, especially if they have a particular breed in mind. Puppies are costlier to adopt than adult dogs and sometimes the perfect puppy is difficult to track down. Once you've found your dream pet at a price you can afford, the impulse to buy is strong! But it's important to remember that breeders, especially some that you find online, are not always what they seem.
Puppy mills vs. legitimate breeders
Sadly, many puppies available for sale originate from what are known as puppy mills, or dog-breeding facilities that operate outside of the law. Such facilities often keep their animals in unsanitary and unhealthy conditions without consideration for their wellbeing. As a result, the puppies born in puppy mills suffer from inbreeding and generally poor health, unsocialized for the first weeks of their life or taken from their mothers too early. When seeking to adopt a new puppy, you should research thoroughly beforehand with the goal of bringing home the healthiest puppy possible without encouraging the proliferation of puppy mills. 
Where do you begin? The most important first step is to ensure that you are purchasing your puppy from a responsible breeder. This involves a bit of research as well as staying on the lookout for the telltale warning signs.
Signs of a good breeder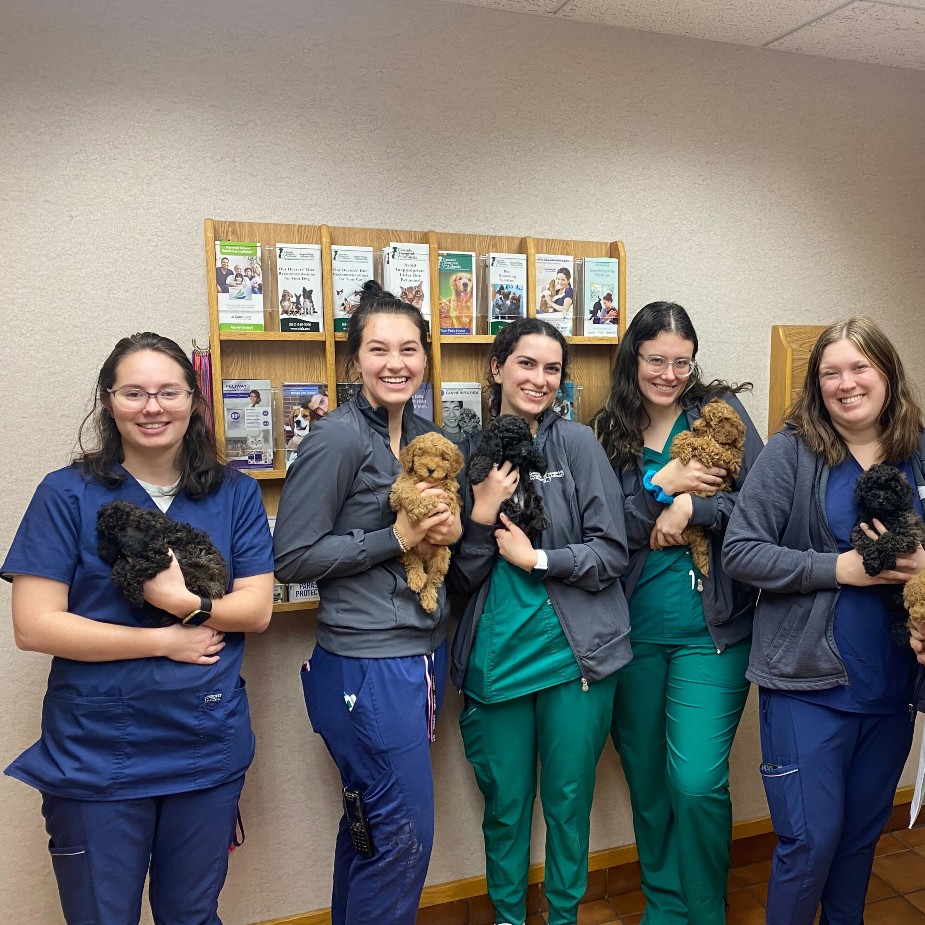 We love it when clients bring in puppies, like these Poodles!
Not all good breeders are alike, but one thing they do have in common is an interest in promoting the health of the breed over personal financial gain. 
Many reputable breeders belong to their breed's parent club, an organization that has rigorous standards for membership in order to maintain its designation from the American Kennel Club as the official steward of that breed in the United States. 
A good breeder might also be involved in local or regional clubs related to the breed. 
Good breeders generally insist that potential adopters come to the breeder's home to meet the puppy's parents and siblings. Once there, you'll find the dogs' spaces are roomy, clean, and well-maintained. 
When you meet them, a responsible breeder will interview you to make sure you'll provide a good home for the puppy and be ready to provide you with a complete veterinary record for the puppy and its parents.
Always be vigilant
According to the Michigan Department of Agriculture and Rural Development (MDARD), based on tips from the Better Business Bureau, you should be cautious about purchasing a pet from a breeder, store, or online vendor and always do thorough research throughout the process.
Never buy a pet without either seeing it in person or through a live video call. 
When you first encounter a puppy for sale, run pictures of the pet through a reverse Google Image search to ensure they weren't taken from the internet.
Be wary of breeders or sellers who ask for payment via cash app or gift card, and always avoid anyone who advertises a purebred dog for free or at an unreasonably low price.
Report suspicious vendors you suspect might be representing or running a puppy mill to MDARD: 800-292-3939. 
Don't forget shelter pets
If your heart is set on adopting a puppy, consider giving your local animal shelter or Humane Society a visit. They often have healthy litters available for adoption for a nominal fee, sometimes even purebreds. Adopting from a shelter helps fight overcrowding issues and supports a good cause.