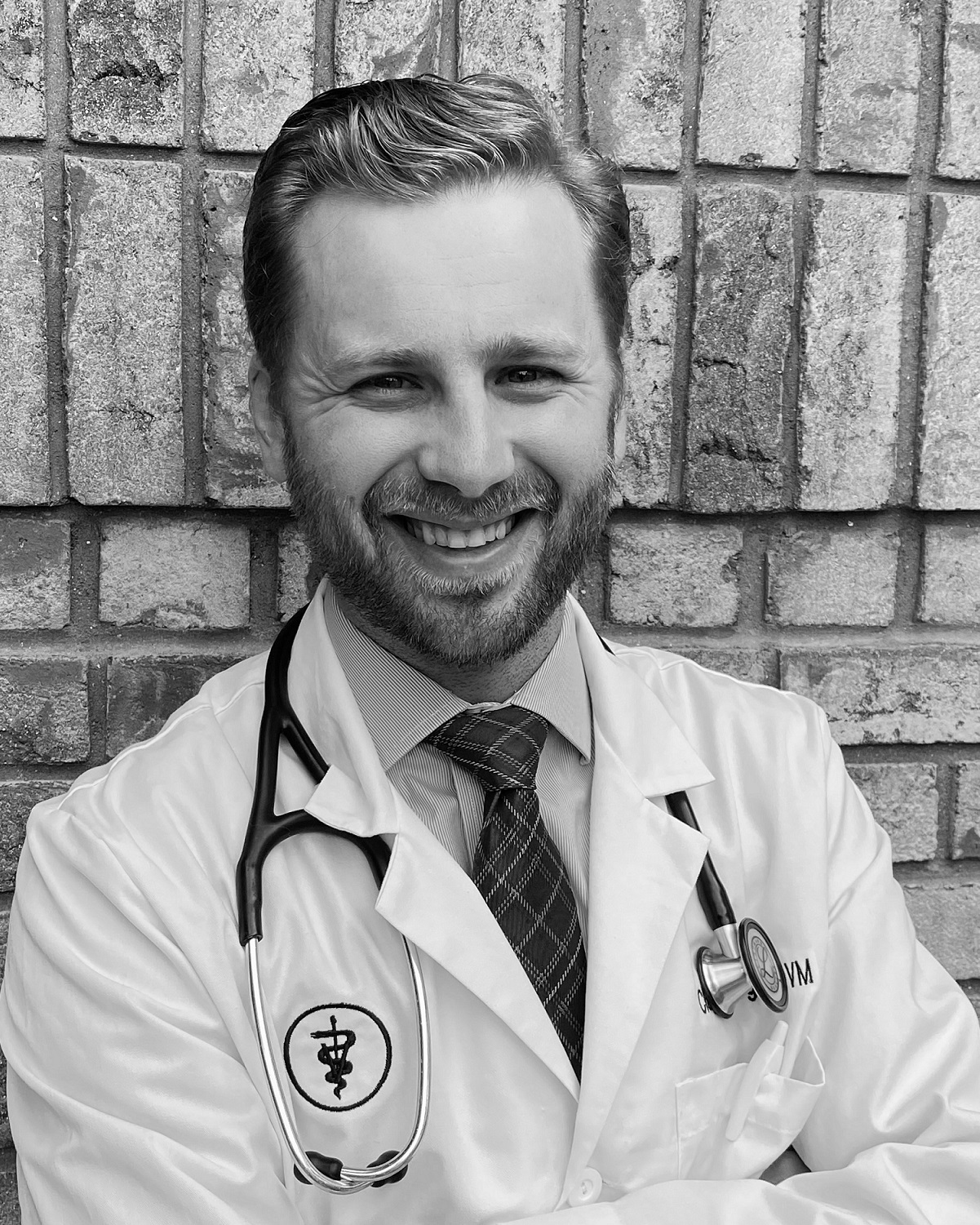 Dr. C. Siegle
Name: Clayton D. Siegle, DVM
Position: Associate Veterinarian
Education: Undergraduate Degree in Biology from from Hope College (2015); Michigan State University College of Veterinary Medicine, Doctorate of Veterinary Medicine (2019), Pieper Memorial Veterinary Hospital (CT) Rotating Internship (2019-2020), Animal Surgical Center of Michigan Surgical Internship (2020-2021), Colorado State University Translational Medicine Institute - Certificate in Tibial Plateau Leveling Osteotomy (TPLO) 
Hometown: Caledonia, Michigan
Pets: Cassius (Golden Retriever) 
More About Dr. Clayton Siegle: 
Dr. C. Siegle has been around animals his entire life. Growing up with a veterinarian father and grandfather meant veterinary medicine ran in his blood. It was not until college, however, that he took the idea of being a veterinarian seriously. Ironically, his favorite part of veterinary medicine (surgery) is probably his father's least favorite.
Outside of work, you can find Dr. C. Siegle rooting for MSU athletic teams, working on DIY house projects, playing golf or pickleball, and participating in small group Bible study. 
One of Dr. C. Siegle's achievements is being an Eagle Scout. He did his Eagle Project at the Franciscan Life Center in Lowell. He is also a three-time intramural champion - twice for volleyball and once for innertube water polo. 
His favorite TV shows include "Ted Lasso" and "Brooklyn 99." He says that he is an "avid nerd for Marvel movies," but his favorite non-Marvel film is "The Shawshank Redemption." 
Dr. C. Siegle's favorite vacation was to Tanzania for a class in college. While he was there, he saw all sorts of unique animals in their natural habitat. He also learned to love photography on this trip. Otherwise, his favorite spot to vacation now is at his family cottage in the summer.