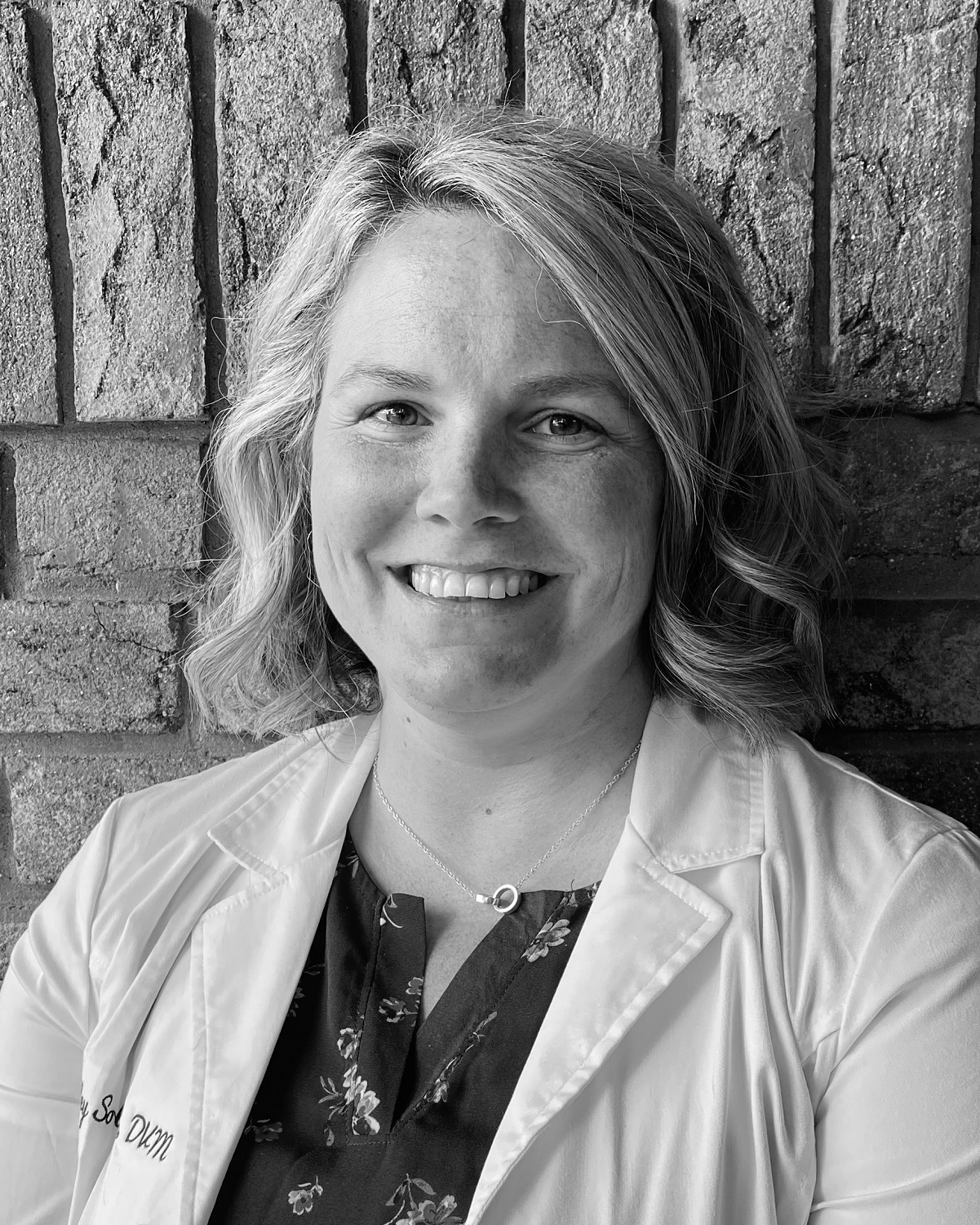 Dr. Solnik
Name: Ashley Solnik, DVM
Position: Associate Veterinarian
Education: Michigan State University College of Veterinary Medicine, Doctorate of Veterinary Medicine
Hometown: Rockford, MI
Pets: 5 cats - Chloe, Cole, Luna, Bernie, and George  
More about Dr. Solnik
Dr. Solnik has a strong interest in connecting with pet owners and educating clients.
Outside of work, you can find her doing hot yoga, reading, and cooking. 
Dr. Solnik states that she is a self-described "crazy cat lady", as she has 5 cats. Chloe is 15 and is her "resident old woman". Cole is 9 and was her vet school buddy. Luna is 4 and tiny, but fierce with a lot of attitude! Bernie is 2 and George 1 one, and they are the perfect pair for causing lots of mischief. 
She really loves surgery and has a strong interest in learning new skills in this area. She is always willing to learn and try new things, even if she has never done them before. 
Her best vacation was in Mexico, but she absolutely loves visiting places in Northern Michigan such as Traverse City and Mackinac Island.