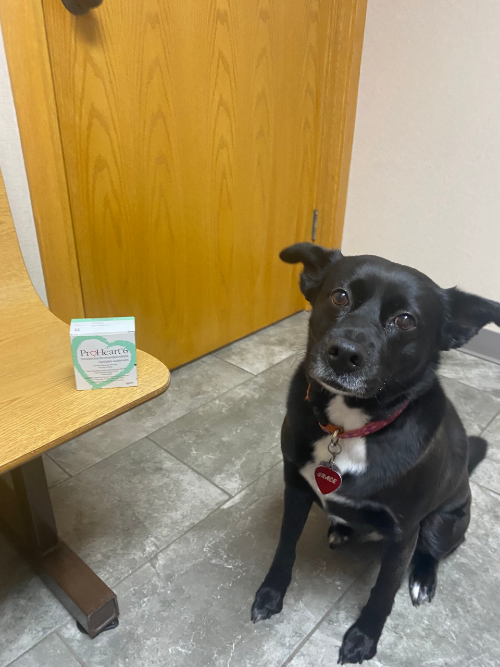 For some dog owners, even those who know and understand the importance of monthly heartworm preventatives to their dogs' health, remembering to administer the medication every month can be a real pill. "They don't mean to forget," said Cascade Hospital for Animals' Dr. Becky Schaffer. "But it still happens all the time, so the pet isn't getting the preventative on a regular basis like it's prescribed." Missing doses on the monthly preventative means the dog isn't being effectively protected against heartworm disease, and that in turn means the potential for big costs and serious illness down the road.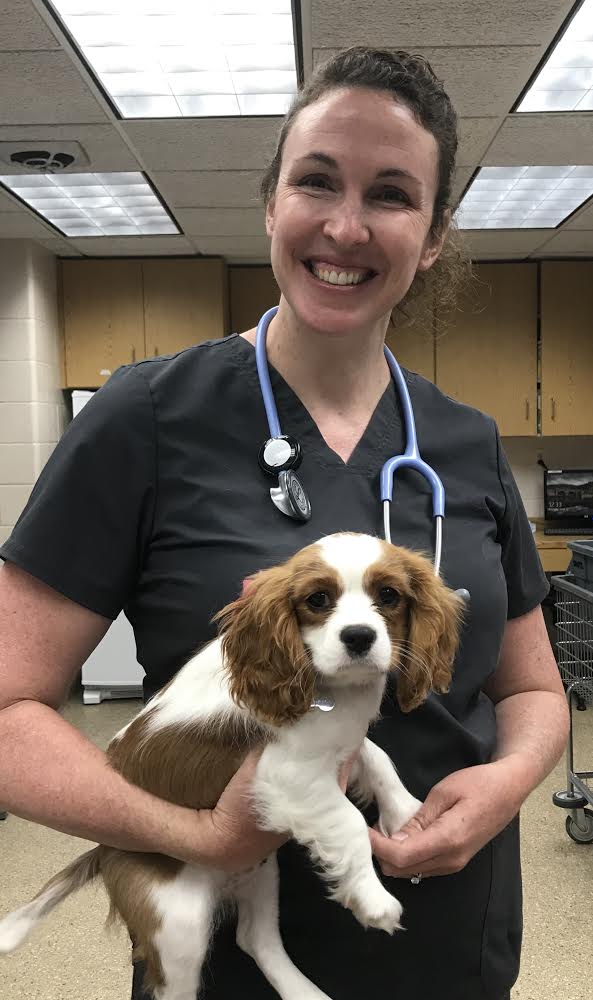 Dr. Schaffer with a patient.Although Dr. Schaffer and the rest of the staff at CHFA have complete faith in the efficacy of monthly preventatives they still prescribe on a regular basis, she also regularly prescribes the ProHeart® 6 six-month heartworm disease preventative. Administered through an injection in the vet's office once every six months, ProHeart 6 "means the compliance part of heartworm preventatives is out of the owner's hands and into ours," said Dr. Schaffer. "When it's time for the pet's six-month shot, we can send a reminder to bring the pet in. It does bring us peace of mind, knowing that we can have assurance that the pet's current on their preventative."
ProHeart 6 has advantages beyond the timing. Because it's administered through a shot, dogs with food allergies or who aren't fond of the chewable monthlies handle it well. "I haven't seen any issues with it myself," said Dr. Schaffer. "It means there's no need to make sure the dog swallows the preventative and keeps it down."
Of course, for those dog owners who have no trouble staying on top of their pet's monthly doses (or whose dogs look forward to their chewable!), there's nothing wrong with staying the course with their current monthly heartworm preventative or starting on a new one. "The owner knows what's best for their pet ultimately, so we give them the options and let them decide," said Dr. Schaffer. "We just like the fact that we have the option to give them!"
Call our office today if you're interested in learning more about ProHeart!