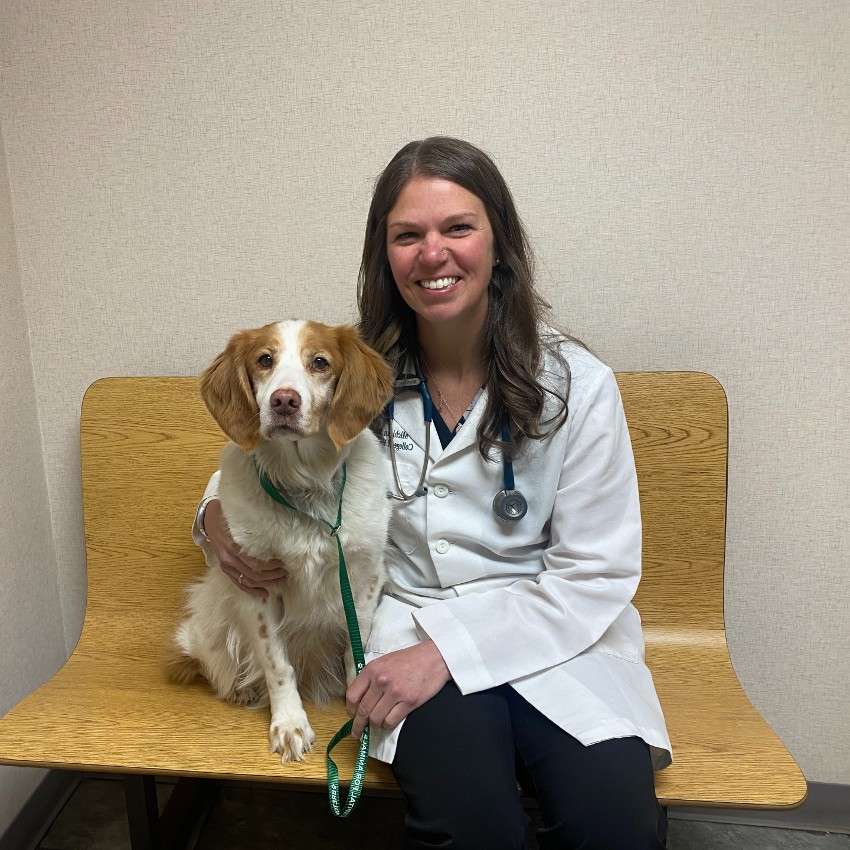 Dr. Julie Wesselink has felt a life-long calling to help
Cascade Hospital for Animals and Breton Village Animal Clinic are pleased to welcome Dr. Julie Wesselink to our talented team of veterinarians! Dr. Wesselink comes to us from her most recent position at a clinic in southwest Michigan.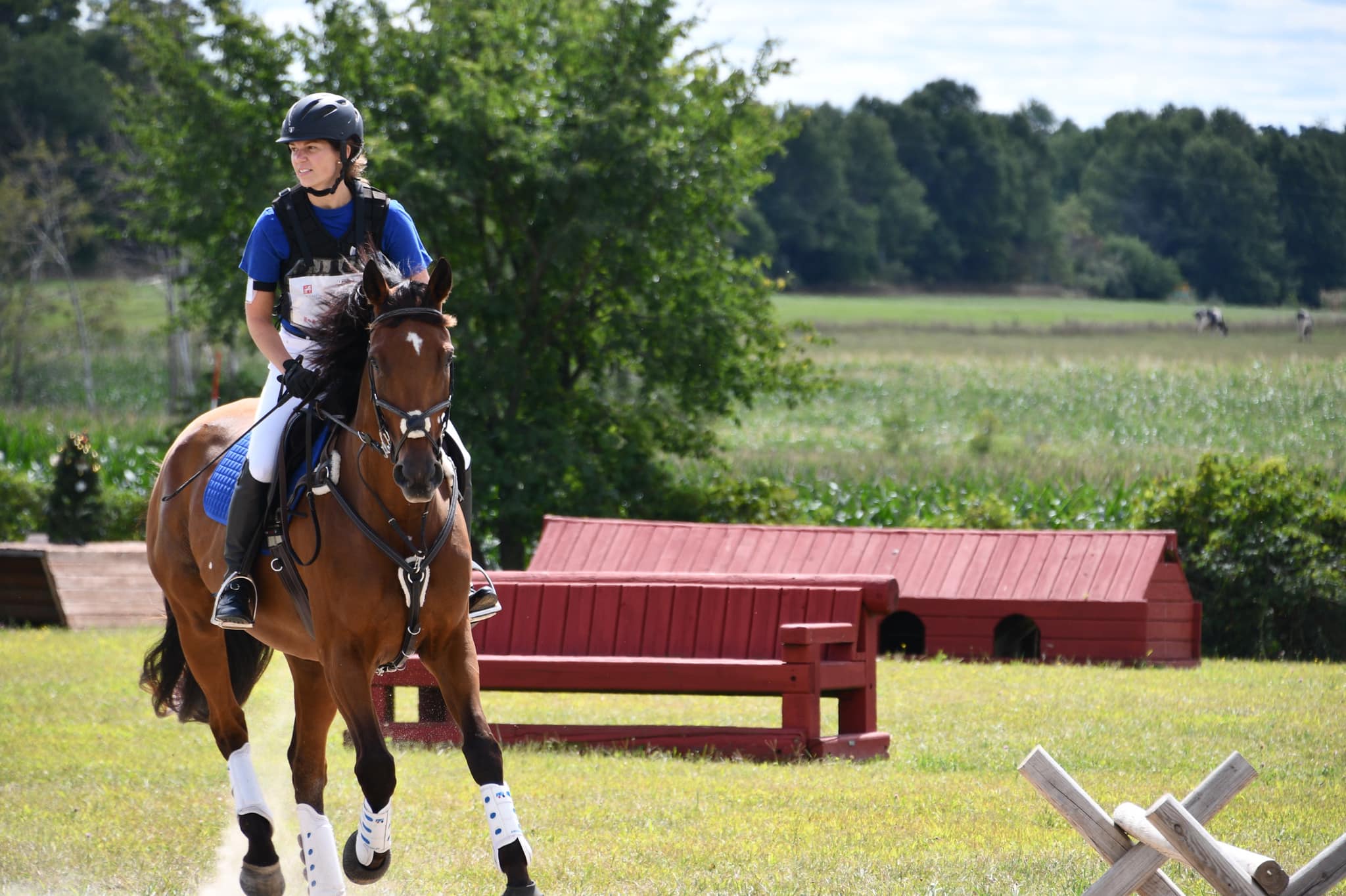 Dr. Wesselink rides her horse, Leonard.From an early age, Dr. Wesselink has felt a calling to help others. It wasn't until after she earned a Bachelor of Arts and started on a career path in Christian camping that she realized she wanted to help animals, too.
"I think I'd always wanted to do something in a helping profession, whether that be human medicine or something different," she said. She worked in the Christian camping industry while she was studying at Hope College, then was a bank teller, and then returned to the Christian camping working at a ranch that had a herd of about 50 horses. "So I think after doing that job, it narrowed down to, 'Well, I'd like to go back and do something medical, but it'd also have to be animal involved.'"
Back to school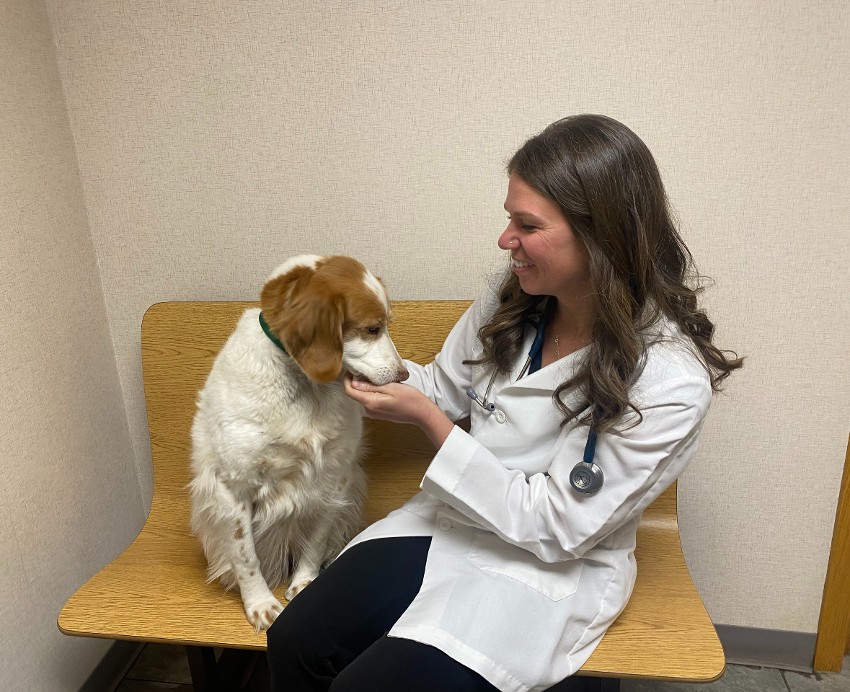 Dr. Wesselink with a patient.
From there, Dr. Wesselink enrolled at Grand Valley State University to earn a Bachelor of Science degree before attending Michigan State University to earn her Doctorate in Veterinary Medicine. Her first job after vet school was at Animal Emergency Hospital, which she found to be the right place for her at the time.
"It's a stressful environment, but it sped up the learning curve a little bit. When not every other exam is a wellness appointment, when every appointment is a more immediate problem, it helps you learn more quickly," she said.
Communication is key
After a couple of years in the emergency veterinary field, Dr. Wesselink moved on to a small family clinic in southwest Michigan where she learned to value preventive care. She also appreciates the noninvasive diagnostic approach of ultrasound. She joins us at CHFA/BVAC after six years at her previous practice looking forward to the job ahead. Her calling to help still applies in her chosen career.
"There's not only the fun of getting to solve a problem and seeing an animal feel better, or just continue feeling well," she says, "but then also to be able to have the owner involved and feel good about the plan and feel like they've been helped along the way and are comfortable with understanding what's going on. That's a different facet of the career that I didn't anticipate that's been fulfilling too, and I've been enjoying."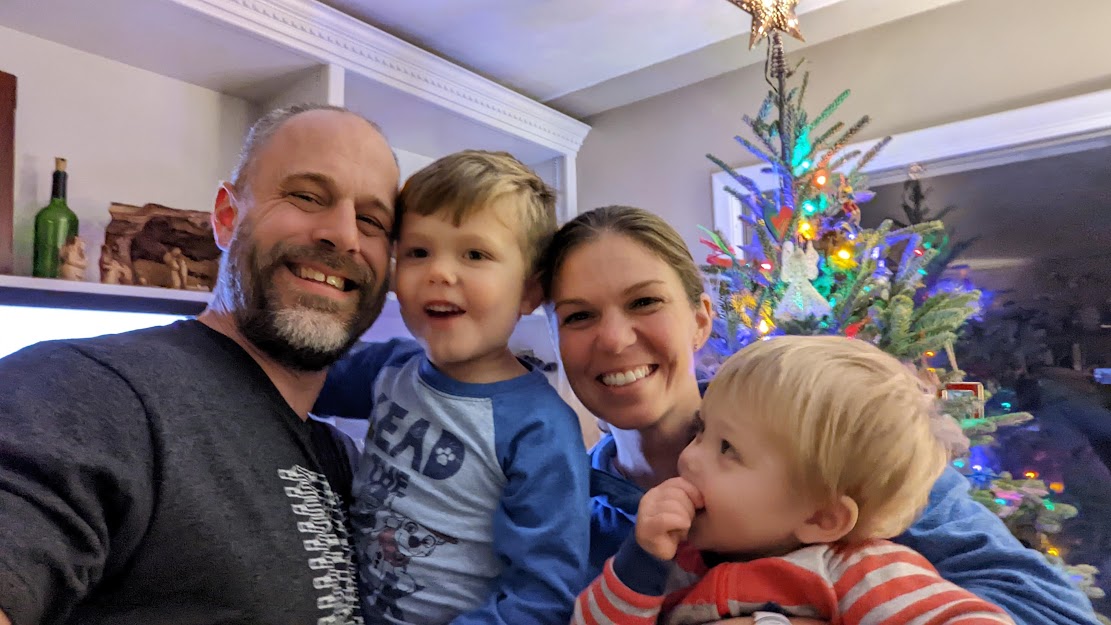 Dr. Wesselink with her family.Keeping busy
Outside of work, Dr. Wesselink has no trouble staying busy and active. She and her husband Paul have two young sons, Finley and Sullivan; a terrier mix named Gary; and a horse named Leonard. She enjoys horseback riding, specifically eventing; music; and boating and wakeboarding.