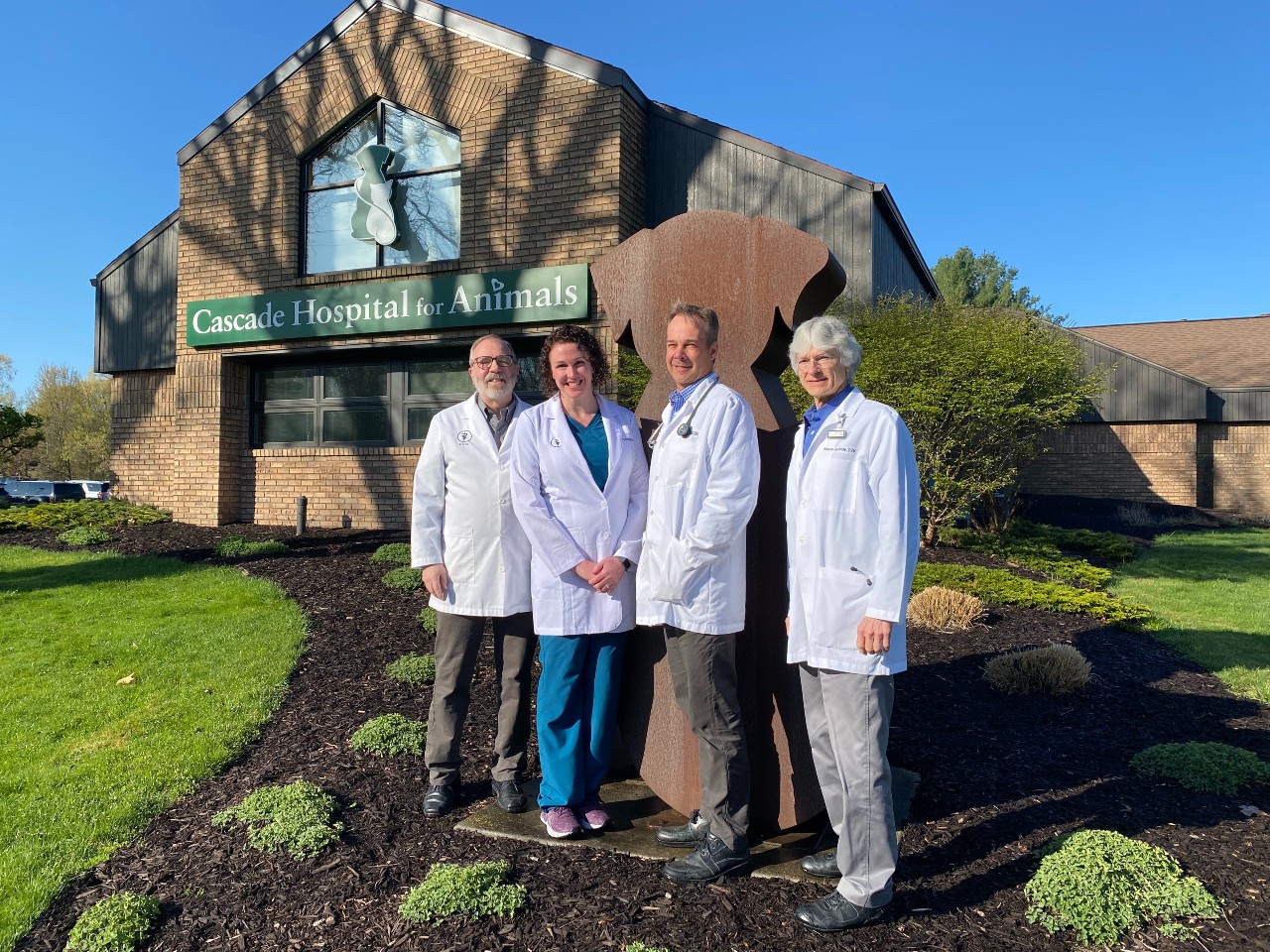 Dr. Becky Schaffer is now a part owner
Dr. Becky Schaffer recently shared the exciting news with the CHFA and BVAC staff that she is now a part owner of the hospitals. Her decision to join the leadership team came about not from a longstanding aspiration to be an owner of a clinic, but from the positive experiences she had taking on more responsibilities in recent years as Assistant Medical Director.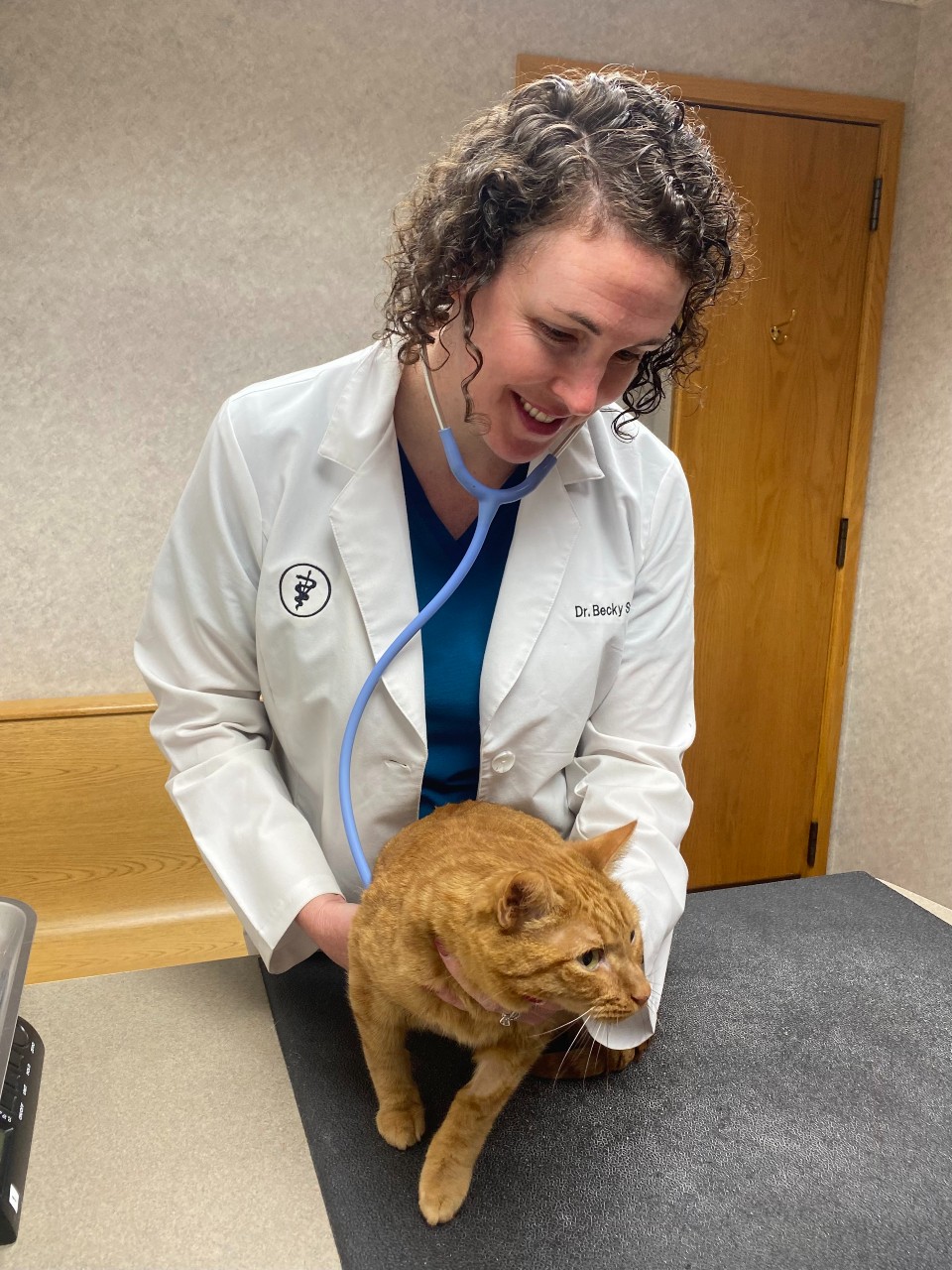 Dr. Schaffer with a patient."When I started at Cascade, I quickly found that I was gravitating toward making more leadership decisions," Dr. Schaffer said. "Then I took on the Assistant Medical Director role, and I really liked how supportive Cascade was of me taking on those responsibilities. It was really rewarding to see the decisions that I made make Cascade a better place to work." She added, "I really enjoy working with the leadership team, and I really felt like, 'I think this is my forever place.'"
A perfect team
For three years as Assistant Medical Director, Dr. Schaffer has had experience working alongside the existing leadership team of Dr. Richard Siegle, Dr. Steve McBride, and Dr. Greg Paplawsky, and feels comfortable joining their ranks.
"Dr. Siegle, Dr. McBride, and Dr. Paplawsky have made a really amazing clinic, and our leadership team has really gelled in the past couple years. We're a lot more intentional about decisions we make now and what direction we're going. I'm really excited to be part of that," she said.
Juggling responsibilities
Although she'll be taking on more administrative responsibilities while still seeing patients, that's something she's grown used to over the past three years and something she's excited about continuing.
"I really find it rewarding to listen to the staff to find ways to improve how we work, improve the services we can offer, and try to give our clients the best experience consistently when they come in," she said. "I've really enjoyed seeing the clinic evolve, and I think we're going to continue to grow and improve."
Dr. Siegle is excited to have Dr. Schaffer join the leadership team. "We are thrilled to welcome Rebecca Schaffer to our ownership," he said. "Over the past three years, she's demonstrated her strong leadership qualities as Assistant Medical Director and we are confident in her abilities as a partner alongside Dr. McBride, Dr. Paplawsky, and myself."