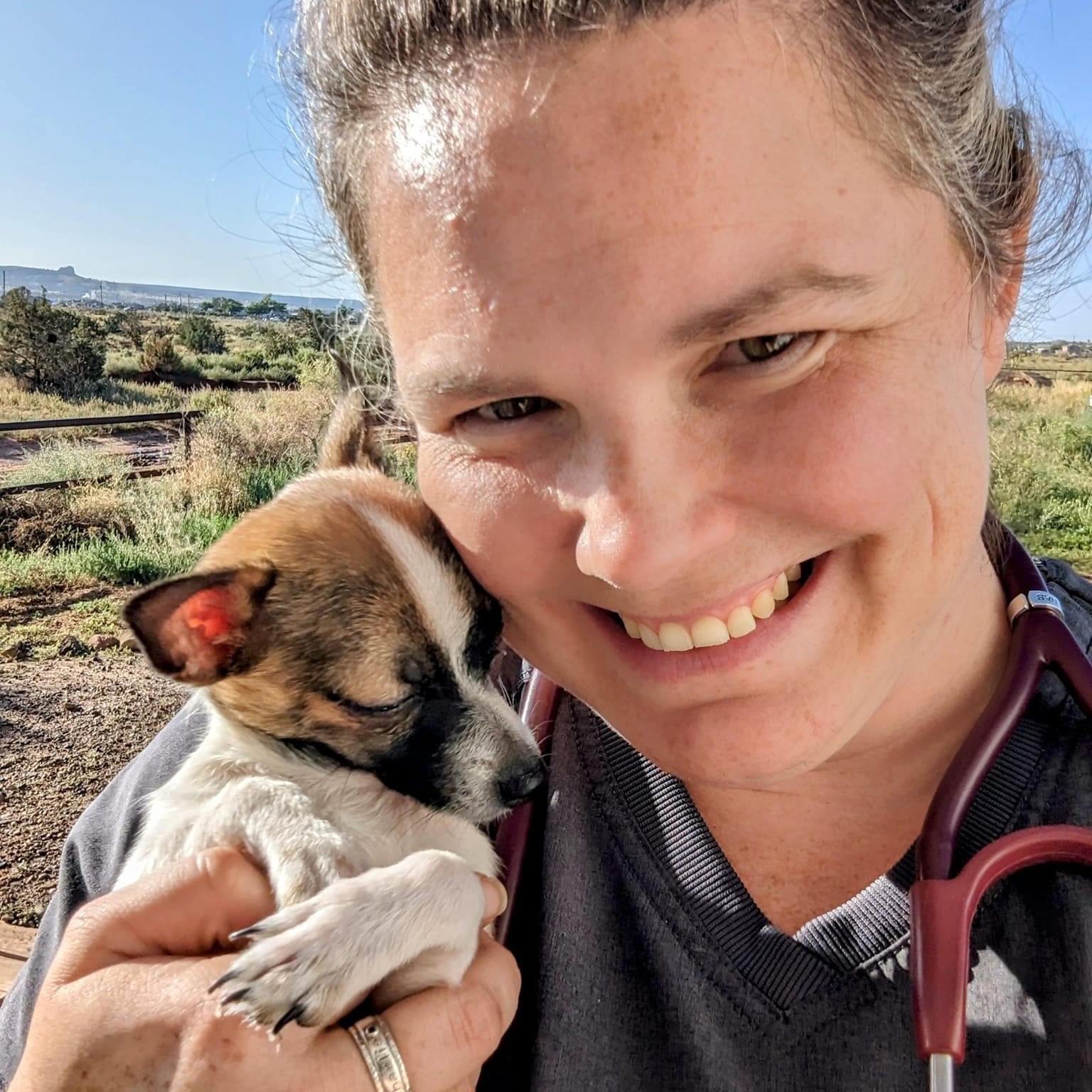 For Dr. Solnik, giving back is a labor of love
Volunteering comes naturally to Dr. Ashley Solnik. In August she took part in her second volunteer stint as the surgical veterinarian for a weekend clinic put on by a nonprofit called The Parker Project. "I've always had a drive to help others in need, and this is a way I can give back, by using my skills that I have," she says.

The objective of The Parker Project is to provide spay and neuter surgeries, vaccinations, and veterinary wellness care at a nominal cost to help control the population of homeless animals throughout the Northwestern Navajo Nation. The organization holds mobile clinics at various locations throughout the states of Utah, Arizona, and New Mexico. Veterinarian volunteers, like Dr. Solnik, perform surgeries or give vaccinations and answer health-related questions, while other volunteers help with check in, recovery, cleaning cages, and other important duties.
A call to help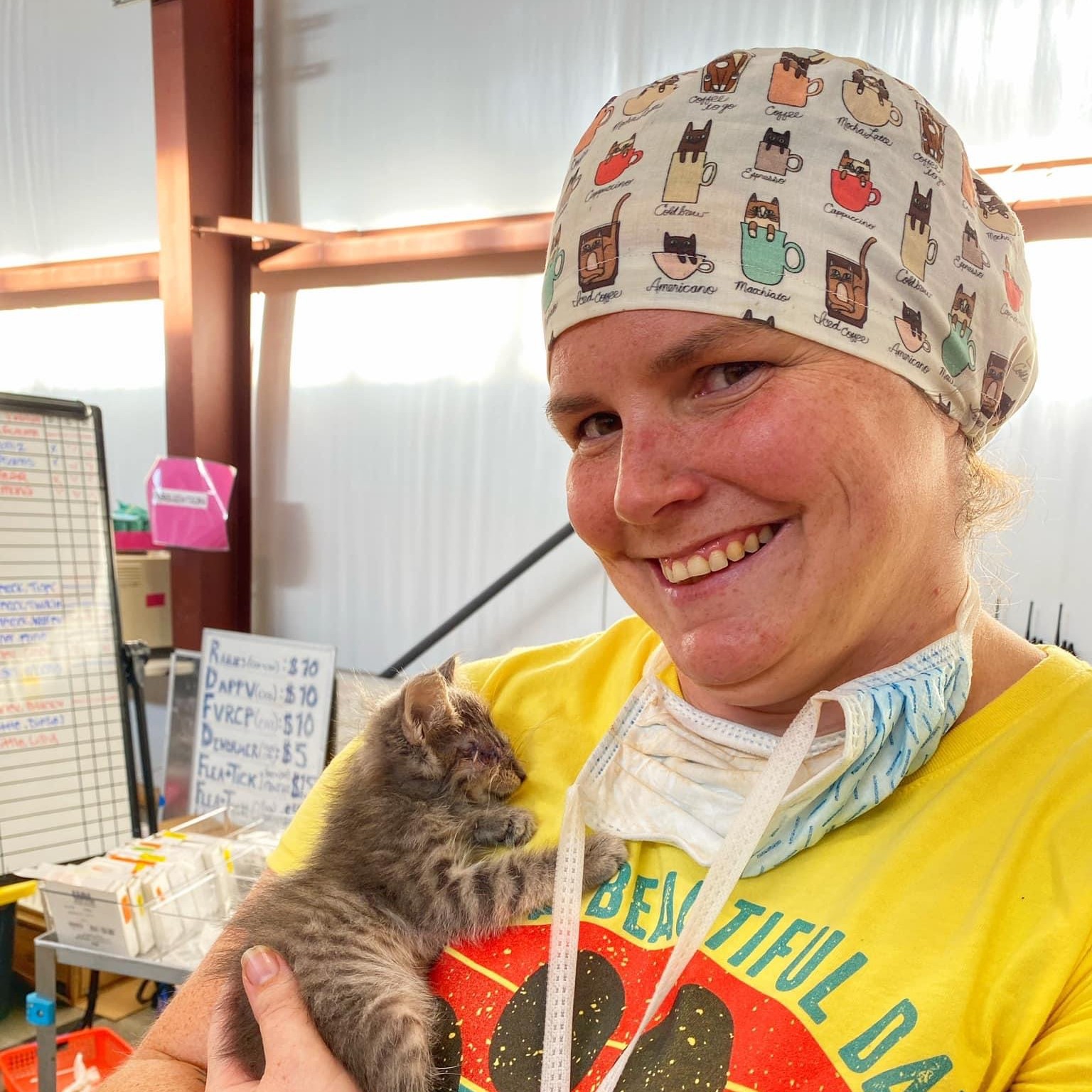 Dr. Solnik cuddles a kitten.
Her experience in August was not Dr. Solnik's first volunteer clinic, or even her first experience with The Parker Project organization. "I heard about The Parker Project through social media," she says. "I had done something similar in veterinary school with the Rural Area Veterinary Service, which gives veterinary students a chance to do similar work, such as spay, neuter, and vaccinations. A colleague I met through that organization posted about The Parker Project and I contacted the leader of the organization and we set up a time for me to come out." The first clinic she attended was in 2021 and she hopes to be able to continue to participate in the clinics in years to come.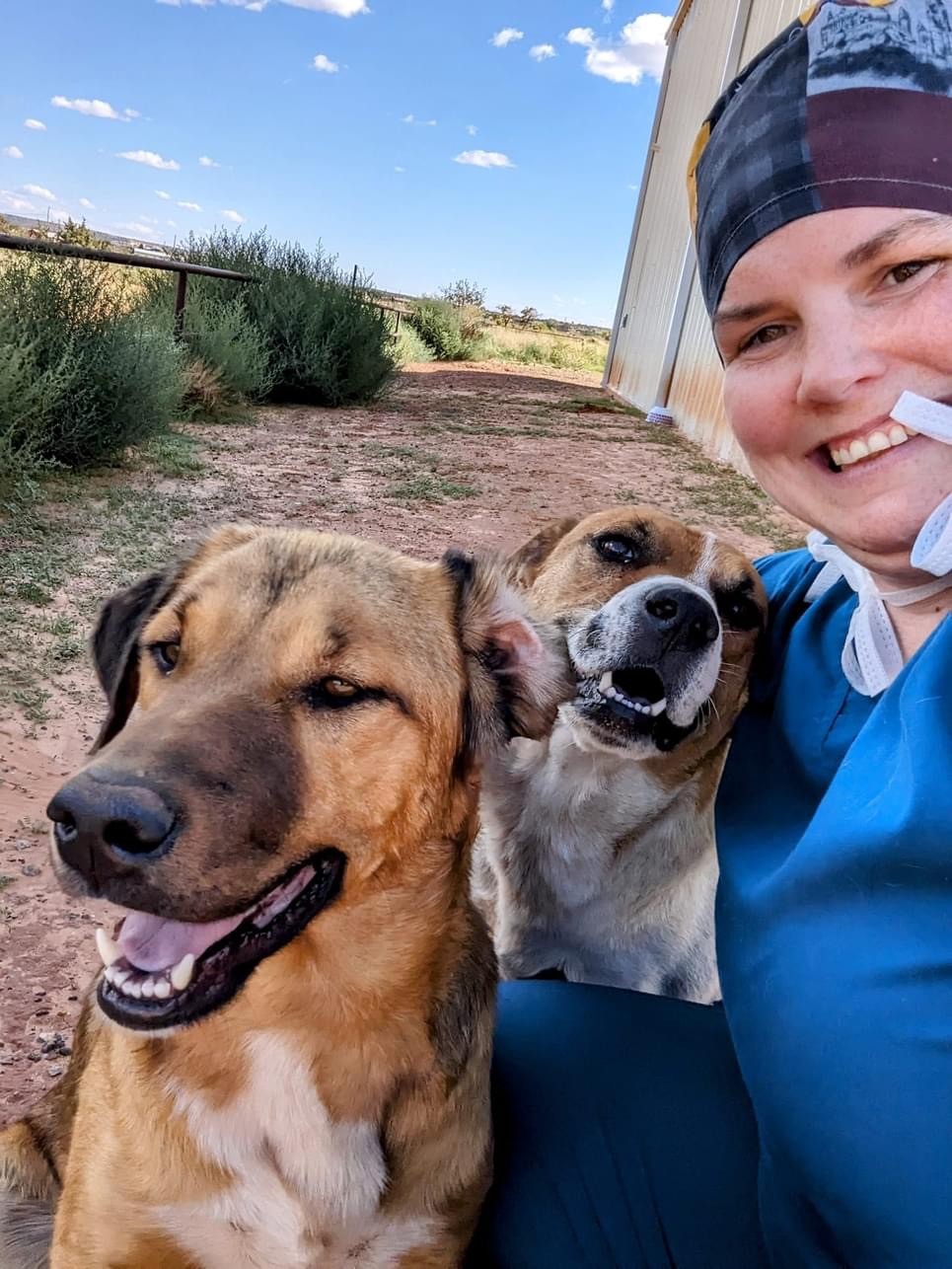 Dr. Solnik with two friendly dogs.During Dr. Solnik's volunteer experience in August, she was the primary veterinarian at the clinic. Throughout the weekend, she spayed or neutered 140 pets. "There was another veterinarian at the clinic doing more of the wellness services, vaccinations, and seeing people bringing in their sick pets, so she was handling those cases while I was doing surgeries." The locations where the mobile clinics take place tend to be rural, so they don't happen in traditional veterinary offices. "It's set up usually at a chapter house, or the clinic I was at was using a church gymnasium."
Because The Parker Project's goal is helping to spay and neuter as many pets as possible and provide veterinary care to people who have limited access to it, the costs to the pet parent are minimal. Care is subsidized from donations and by organizations that work with The Parker Project.
Tiring but rewarding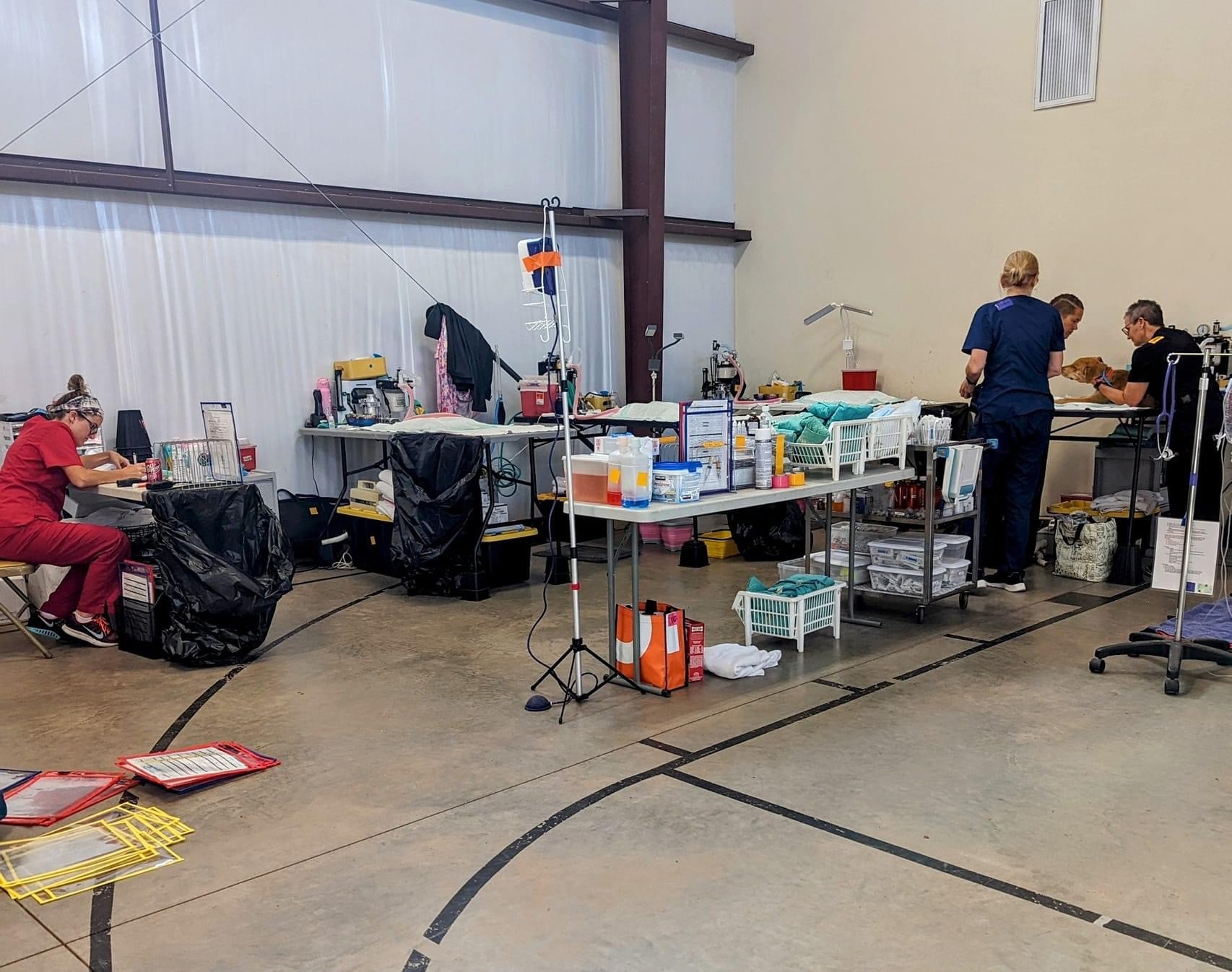 The volunteer mobile veterinary clinic set up in a gymnasium.
Spaying or neutering 140 pets in one weekend was tiring work, Dr. Solnik says, but well worth the trip. "The people there are just so appreciative of what we're doing, because they just don't have access to veterinary care out there," she says. "So for a lot of people, these clinics are their only source of getting care for their pets." She hopes to volunteer for The Parker Project or a similar organization every year; in fact, she just returned from another clinic in Arizona for a different organization. "If I can do at least one trip per year, then that's a lot of help I can provide."